That's A Dealbreaker
Sony Breaks from Marvel and Disney Over Spider-Man
On Feb 9, 2015, Sony and Marvel announced a deal that impacted the entire MCU and what could be added in the future. The focus of the deal was the Marvel character, Spider-Man. Before 2015, Sony owned all rights to Spider-Man and his story, which meant Marvel could not have him in their movies or timeline. This is why all previous Spider-Man movies and most games were made by Sony. The deal loosely stated that Marvel and Sony would be able to produce either games or movies without the other profiting off of their work. Basically saying that Marvel can make movies that Sony cannot profit off of, and Sony can make games that Marvel cannot profit off of.
Since the deal was announced before the filming for "Captain America: Civil War" began, both Sony and Marvel rushed into finding an actor that fit the age range better than a thirty to forty-year-old man. Both companies wanted an actor closer to the character's age range rather than an adult trying to play a teenager. Eventually, they landed on actor Tom Holland and filmed his scenes for the movie. Tom Holland is currently 23 which makes acting as a teen much more believable. As Marvel worked on the movie, Sony worked on finding a new creative team to produce the Spider-Man movie set to be released a year after "Civil War".
The first Spider-Man movie, "Spider-Man: Homecoming," outgrossed both Amazing Spider-Man movies with an $880 million worldwide box office total. This supported the idea that the deal the companies made was a success as Marvel was making more money off of the character despite Sony having the rights since 1985. Even though they do not gain anything off of each other, they still work together to create media. Within the past four years, Marvel released five movies with Spider-Man. The movies were: "Captain America: Civil War," "Spider-Man: Homecoming," "Avengers: Infinity War," "Avengers: Endgame" and "Spider-Man: Far From Home."
The companies set up an unusual, but special, storyline which integrated each other's worlds. The integration is deep enough to cause problems for both companies if they attempt to unravel them with the deal-break. Characters like Nick Fury and Happy Hogan are such monumental characters in the "Spider-Man," story now that removing one or both of them because of the deal fallout could mean major problems for Sony and Marvel. On Sony's end, if they continue the movies without the Marvel characters, they might lose viewers due to the inconsistency with the story and on Marvel's end, removing Spider-Man could mean major plot holes as they set him up to be the "next Iron-Man" after Tony Stark's death. They set Spider-Man up to be his legacy as the character never had children until "Avengers: Endgame." Erasing such a major part of the story and character could mean big trouble for the "Phase Four" era of Marvel.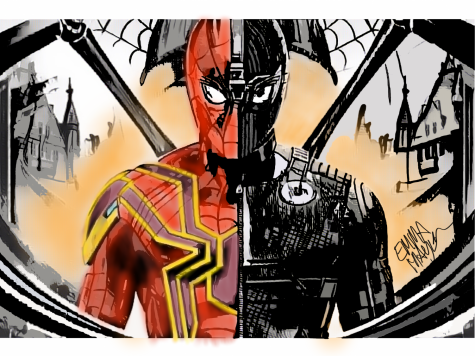 Holland has also spoken on the deal with very little to say and very little emotion to show, but he acknowledged that due to the fallout the movies will be interesting going forward considering the troubles it provides to both companies. Reports from September 2019 show that Holland even drunkenly called Marvel and Sony to try and fix the deal. He begged them to continue working together and to allow him to continue being Spider-Man on both ends.
Spider-Man fans showed varied reactions, some according to Comicbook.com, took sides. The site stated that some fans showed understanding and support towards Sony. On the other hand, fans showed disappointment in Sony for not compromising on the deal.
And as of Sep. 27, Marvel and Sony listened to fans' backlash. They put their differences and beliefs aside to co-produce the third movie in the Tom Holland version of the Spider-Man series. The movie will be co-produced by Kevin Feige and Sony.
The Spider-Man deal is not only a big deal for fans but a big deal for the companies as it decides what will happen in the future for both Marvel and Sony. Luckily both companies took Holland's and fans' feelings into consideration when deciding the outcome of the deal. Along with feelings, both companies are aware of the struggles that would come with breaking off the deal, making the best option be working together until their deal is over or until the Spider-Man storyline is played out.
Leave a Comment
About the Contributors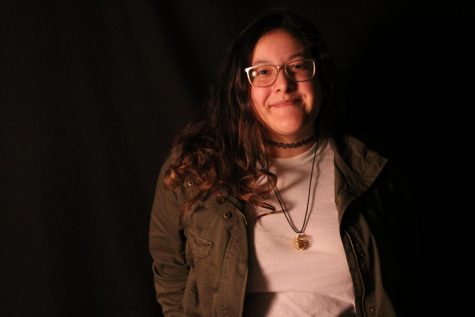 Isabel Mancilla, Editor-In-Chief
Isabel Mancilla is a senior at GHS, and this is her second year on The Voice staff. She is the Co-Editor-In-Chief and loves writing the stories that should...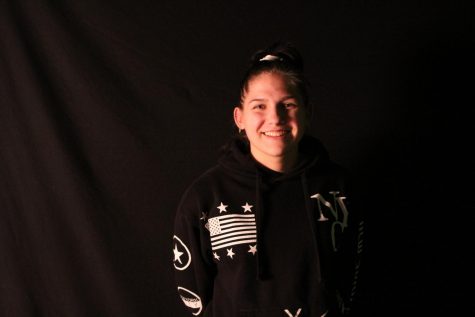 Emma Mayer, Copy Editor
Emma Mayer is a senior at GHS, and this is her second year on The Voice staff. She is the Copy-Editor and enjoys helping staff members write, and perfect...