Claw Clips: Inside Look on Retro Trends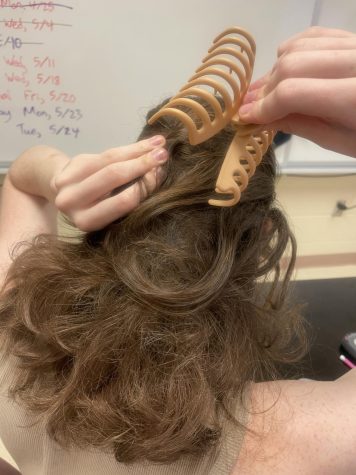 What is your favorite retro accessory?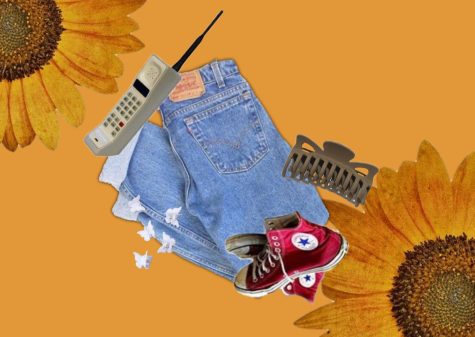 Sorry, there was an error loading this poll.
When walking through the walls, one might see multiple long-haired individuals with messy twists secured with sideways clamps in their hair. There are several names for these: large barrette, hair slide, snap clip, double prong curl, alligator hair clips, and plenty others. No matter the name these accessories have gone in and out of style over the years.
Hairpins have been around since the dawn of time. It all started out with sticks and stones being used to secure long hair, then it soon evolved into somewhat bobby pins during the Victorian era, and then over the 19th-21st century they have constantly changed the shapes and forms of what are currently called claw clips.
"It is different than a normal ponytail and I think people like how Barretts keep hair out of your face," freshman Izabel Spencer said. "Ponytails cause dents in your hair and sometimes even cause headaches, so they are more popular."
Ponytail holders are the most popular yet controversial tool to hold hair. If a person ties up their hair with a ponytail really tight it can sometimes cause damage to the hair. It is even worse with a high ponytail since gravity is also going against it. Even when the hair is finally out of the ponytail it causes dents and bumps within the hair that are difficult to get out. Although they seem negative, ponytails are perfectly fine in temporary use or in loose, low styles.
"Bobby pins are more convenient because I can put hats or helmets with ease," freshman Kennedy Olson said. "They also look stupid when I put up my bangs with claw clips whereas bobby pins are more simplistic."
Barrettes are another cheap alternative to ponytails but, the only bad side is that they are small. More compact than bobby pins, but not as powerful as other hairpins. Small claw clips can also secure small pieces of hair; there are millions of different ways to style them.
"It just keeps the hair out of my face," freshman Savannah Lloyd said. "It makes me feel productive and I can get my work done faster when I have one in. It is like a ritual at this point."
Claw clips bring together productivity and fashion in a trendy way. They are all the rage now but usually trends come and go. Will claw clips meet the same fate?
"I feel like hair trends repeat themselves," hairstylist and GHS parent Bridget Krilokowski said. "I use them [claw clips] more in the summer when I am outside a lot to keep my hair off my neck. Claw clips are popular because they are an easy style."
Leave a Comment
About the Contributor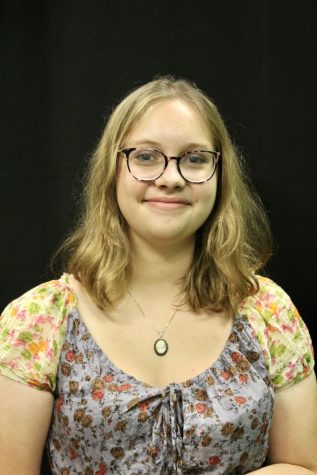 Onnika Moore, Reporter
Onnika Moore is a sophomore at GHS and is in her second year in the journalism program. She serves as a reporter for Gretna Media. She is involved in journalism...