Sonic Drive-In Sees Rise in Sales
Changes In Restaurant Etiquette, Treatment
Food, money and debit cards; these inanimate objects are touched hundreds of times a day in the food industry, each passed from person to person, along with the germs and bacteria. During the spread of COVID-19, many restaurants such as Chipotle, Noodles and Company and McDonald's have closed their dining room seating nationwide and changed their hours to prevent the spread of COVID-19. Unlike these companies which have changed their hours, Sonic Drive-In is "business as usual" with minor changes to its operations.
"At my work, [Sonic Drive-In], we have really been pushing more cleaning in our store, washing our hands after every money transaction, and really pushing customers to use our online ordering system to encourage minimal contact," Sonic Drive-In Manager Ms. Mikalynn Archuleta said. "Unfortunately my workplace has not cut their hours. Our regional manager has talked about doing drive-thru only, but it hasn't gone into effect yet. I can't really wrap my head around why we are the only place in the area that hasn't closed or at least reduced our hours. I believe that because we are a part of a countrywide company and not locally run, that that could be a factor as to why not much besides cleaning procedures has changed."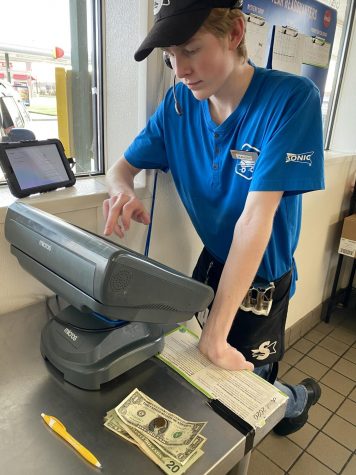 Governor Mr. Pete Ricketts has called for malls and restaurants to take precautions which have either slowed business or caused businesses to completely close for the time. Despite this, Sonic Drive-In has done the complete opposite, due to not having an actual dining area they have even seen an increase in sales, visitors, and business.
"The worst thing I can think of that COVID-19 has caused is that our business for some reason has increased instead of slowing down," Ms. Archuleta said. "It's a good and a bad thing, but it's just surprising the amount of people who aren't listening to the quarantine. I really wish that I could tell people that if they're going to wipe down every cup or card that I hand back to them with a Clorox wipe, don't bother leaving your house if you're that scared of contracting the virus. You just look dumb."
Due to the rapid spread of COVID-19, residents have been encouraged to self-quarantine and limit going out into the public. As the living and overall cleanliness has changed, so has the treatment toward the employees.
"Over the past week or so I've had customers wipe down cups and money then look back at me with a nasty look saying, 'it isn't you sweetie,'" Ms. Archuleta said. "If it isn't me why are you wiping everything that I hand you down? Honestly, the whole COVID-19 thing is just making customers more annoying than usual. I'm just glad that we've picked up business because I'm still getting paid. I'm not really that concerned with getting it at work since we've really stepped up our game with our cleaning procedures and customers are lathering on hand sanitizer and Clorox wipes with every interaction."
Despite every attempt and action possible to prevent contracting the virus and continuing the spread, not all actions are 100% effective. Due to this, many employees, especially carhops, have had to stay home due to being ill.
"I haven't really noticed because I am in the kitchen," Sonic-Drive In Cook and senior Jamie Stites said. "[I have noticed] people getting sick and not being able to come to work."
As the pandemic continues, the amount of people affected has risen drastically. Health officials predict that the rates will rise and grow as May gets closer. All-in-all, the best thing to do to help stop the spread is to stay home and limit all contact with others.
Leave a Comment
About the Contributor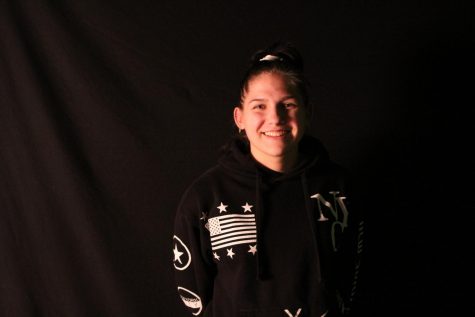 Emma Mayer, Copy Editor
Emma Mayer is a senior at GHS, and this is her second year on The Voice staff. She is the Copy-Editor and enjoys helping staff members write, and perfect...