Once Upon a Time… Stories Rewrote the Coffee Game
New coffee shop opens in Gretna
 From Scooters to the Beanery, coffee plays a huge role in the Gretna lifestyle. Some sit in coffee shops for the ambience, some study and others simply find it a way to unwind. Even if citizens are not coffee drinkers, there is always something to love about coffee shops. Get ready for the newest edition to the lineup, Stories Coffee. 
It may seem like everyone jumps to whatever the newest bandwagon is, but I guarantee that Stories is unrivaled. To start, the open design of the building gives off a soothing air, unlike the tight, almost claustrophobic, drive-through coffee shops. The second I step foot in a coffee shop it is almost as if my day's troubles melt away like wax in a candle, so it is important that a cafe has a calm vibe to it. 
Of course, it all feels wrong without a perfectly paired drink in hand. The shop has an easy-to-read menu with the syrups, toppings and extras beneath the drinks themselves. Not to mention the shop offers free water, so if fancy drinks are not someone's thing they can for sure get a cup of ice cold water on the house.
There are new specials every few weeks, and, with the summer season nearly ending, I decided to try their fall latte, a simple coffee with milk and a dash pumpkin spice. At first it had a basic latte taste, but then the subtle tang of pumpkin immediately made me fall in love with Stories Coffee.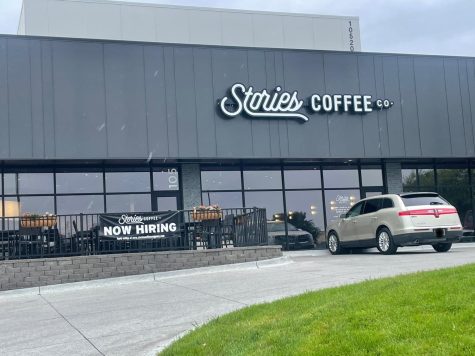 Another reason that Stories is superior is because  they have something the others do not, food. Now I do not mean general Gretna coffee shop snacks, but sandwiches, soups, salads, pizzas, pastas and even a whole breakfast menu. My favorites were the pretzel bites, the sausage-egg-and-cheese burrito, and the chocolate cake. 
Customers can either go inside or take a trip through the drive-through. Outdoor seating is also available to those who enjoy the fresh air. For people who make daily rounds to any of the Gretna drink spots, I highly recommend you stop at Stories Coffee and give it a try. 
Leave a Comment
About the Contributor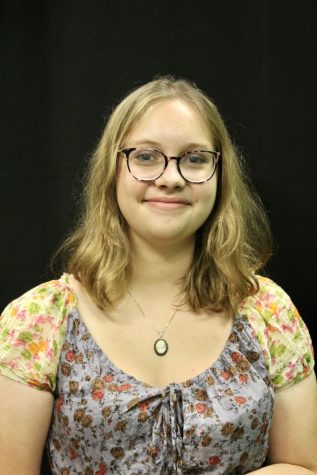 Onnika Moore, Reporter
Onnika Moore is a sophomore at GHS and is in her second year in the journalism program. She serves as a reporter for Gretna Media. She is involved in journalism...