With Great Power Comes Great Responsibility
Latest Installment Explores Past Ideas
With a much anticipated release on Dec. 17 "Spiderman: No Way Home" has passed $1billion dollars in box offices worldwide. As a Marvel fanatic, I evaded spoilers both online and at school until the day I could finally watch the third installment. When I finally watched the film, I went to the ACX cinema 12+ with my family over winter break.
In an effort to amaze fans, the much-anticipated trailer of "Spiderman: No Way Home" introduces the storyline without revealing too much. Picking up right where "Spiderman: Far From Home left off", Spiderman's identity is revealed to the world. Consequently, Peter Parker, played by Tom Holland, deals with the fallout whilst protecting his friends and family. Because of the mayhem, he attempts to reverse the issue with a visit to Benedict Cumberbatch's Doctor Strange, the multiverse creates more damage as villains from past adaptations wreck havoc.
The character of Spiderman is a fan favorite, but until Tom Holland was cast in the role I disliked him. I was familiar with Tobey Maguire and Andrew Garfield's versions of Spidey, but I found them boring. The superhero's powers are unrealistic, yet this film portrays an accurate representation of the current teenage experience of life, school, senior year and college.
Holland's rendition accurately resonates with teenagers. He does a spectacular job of showcasing both Spiderman and Peter Parker especially since he loved the character growing up. His background in acrobatics makes the stunt work look effortless. He also brings the nerdiness needed to show the dorky and genius side of the character which gives him more depth. For example, in the mirror dimension with Doctor Strange, he notices its basis on geometry and showcases his skills while fighting.
The development of the characters made the movie stronger. Marisa Tomei's Aunt May is a protector of Peter while guiding him through the film. Zendaya's MJ shows more vulnerability while her relationship with Peter grows. They experience the media frenzy around Peter's identity together which shows how much they care for each other. Finally, Peter's best friend and guy in the chair, Ned, portrayed by Jacob Batalon, steps up and finds new ways to protect his friends.
Marvel movies rely on computer-generated imagery to bring explosive and action-packed scenes to life. "No Way Home" was no exception, especially in the final fight at the Statue of Liberty. Action-packed sequences were not lacking, and the stunt choreography was well planned. Sequences with Doc Ock and the Green Goblin were violent and raised the bar compared to past films. It was cool at first, but at times there was too much going on. The movie was full of emotions, which was empowered by the sound mixing and score. At times, I couldn't help but wonder how much more tragedy can they put this kid through.
True fans know to stay in their seats as the credits roll; Marvel does not disappoint fans and provides two end credit scenes. The final scene introduces the next film in the Marvel Cinematic Universe, "Doctor Strange and the Multiverse of Madness". Per usual this film ties together movies not only in the MCU but past Spiderman films which made for nostalgic moments.
As I walked to my car I couldn't help but think this was one of the best, if not "the best" Spiderman film. While this was the end of the Homecoming Trilogy, Marvel introduced the possibility of future films starring Tom Holland. I hope that is the case because the trilogy felt like an origin story and there are more stories to be offered. An academy award nomination is already being talked about. I would root for it because I give "No Way Home" five out of five stars.
Leave a Comment
About the Contributor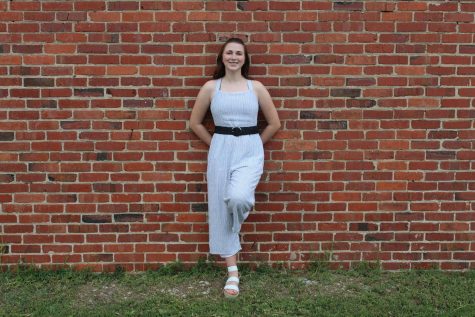 Delany Jepsen, Yearbook Editor in Chief
Delany Jepsen is a senior at GHS and the editor in chief of The Dragon yearbook after holding positions as a reporter, production manager, and clubs editor....