Interior Design Trends of Tik Tok
A Closer Look At Trending Topics of Social Media
Tik Tok is a popular social media app that has reached a record-breaking audience that was relaunched in August of 2018. According to TeenVogue, "by September 2018, it had surpassed Facebook, Instagram, YouTube and SnapChat in monthly installs, with more than one billion downloads." August will mark two years since the relaunch of the app, which does not seem to be slowing down anytime soon.
According to TeenVogue, "TikTok users, 60 percent of whom are 16-24 (in the US), describe it as a collaborative space where it's easier to go viral than other social platforms." Tik Tok is a video-sharing networking service that doesn't rely on followers, but rather trends and a shared feed that offers a more "equal opportunity shot at fame."
Given these circumstances of a more equal platform, there are trends such as interior design that have been started off of Tik Tok, ranging from DIY furniture to color themes and wall designs. Cloud/LED walls, bubble furniture, modern black/white color themes and rather wacky trends like basket walls and tile furniture are just a few examples. TeenVogue claims it is an app with equal opportunities, which is why senior Faith Polivanov is planning to post an interior design video and see how trendy it can become. Before this can be put to the test, her account needed to be vetted by our staff.
"I have had my TikTok account for over four years," Polivanov said. "My account started taking off in 2018, but for voice impressions, it started to gain traction in 2020. I did not expect to obtain such a following, especially in my niche. I amassed just about 600,000 followers. Most of the time recently, I have gotten at least 30k views and 5k likes, but it really varies based on the algorithm. I have an audience that appreciates the 'shock factor' that my voice impressions bring due to the accuracy. It used to be a younger audience, but recently it has expanded to older ages."
In order to post this video, some preparation has to be done. It needed to be decided when the video will be posted, which trends to showcase and how many design ideas will be shared. Polivanov is mostly known for her voice impressions, however, doing a voice impression of a DIY platform will hopefully grab her audience's attention. Although the video has not been posted yet, Polivanov made some predictions about what she thinks will happen.
"I believe incorporating an impression such as five minute crafts or Troom Troom will allow my followers to be engaged while also participating in the trend," Polivanov said. "If I caption and portray it correctly while also displaying a form of content I already do, it will make it easier to reach my followers and gain their attention."
Given the fact that Tik Tok is a popular platform and is equal to users, the results in the experiment will be interesting to see. Polivanov hopes these predictions are accurate, this test will help provide a better understanding of social media and how popular apps like Tik Tok can be influential. The Voice staff plans on reporting the results of her experiment at a later date.
Leave a Comment
About the Contributor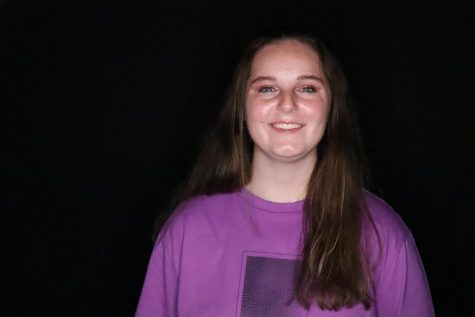 Lauren Eurich, Design Editor
Lauren Eurich is a senior at GHS and in her third year on The Voice staff. She serves as the design editor. She is involved in journalism because she has...