Swim, Swim, Pose
Laps in the Pool to Dances on Stage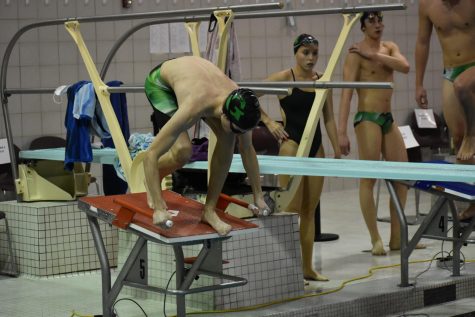 Throughout his life, junior Zachary Kozak has participated in swimming and joined show choir in high school. After transferring schools from Lincoln Northeast, Kozak is a member of the GHS swim team and is involved in the varsity show choir Revolution, allowing him to compete against his old school during the season.
"I have been swimming my whole life," Kozak said. "At my old school, I wasn't really given the choice with show choir because my brother was in show choir and told me I had to do it. When I moved here I mostly liked that I had a lot of friends on the first day because we had practiced over the summer so there's like fifty kids that you know on the first day, and it's fun."
Kozak began swimming at a young age and has continued the sport throughout his whole life. He will continue to swim for the swim team throughout high school but is unsure whether he will continue in college or not.
"I started swimming at the city pool in Lincoln when I was about eight," Kozak said. "Then I swam for my old high school for two years and now I'm here. I don't know if I want to swim in college, though."
Kozak swims all of the different events, but his favorite is the 400-relay as it is the last event of a meet. He is prepared to be thrown into all events though, for he is a good team player at all times.
"He works hard and doesn't mind being thrown into a race when needed and tries his best," head swim coach Ms. Kari Weihl said. "This is really helpful when we don't have as many boys to get all the events covered. He also can do the races that are harder for some to do."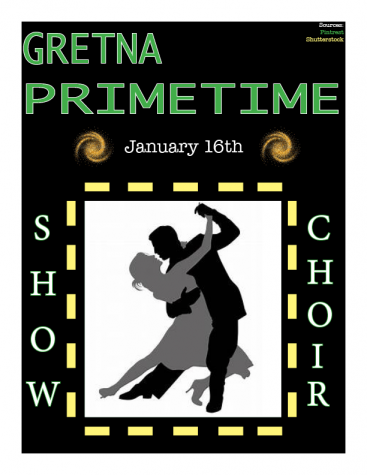 In addition to swimming, Kozak made the mixed varsity show choir, Revolution. He works hard to make show choir a priority but has obligations to swimming as well. Kozak also tries his best, not only for himself but for the musical ensemble as well.
"He always shows up prepared and demonstrates quality in his dance moves and his singing," show choir director Mr. Patrick Ribar said. "As another part, he has some conflicts as they all do and he is very organized and preemptive. He does not wait until the last minute, he has made me aware of so many things. His approach isn't really large and in charge, it's demonstrating what he is asked to do well."
Although Kozak has attended Primetime before, it will be a new experience, as he will be a part of the hosting ensemble this year instead of competing against them. Due to COVID-19, however, hosting will not be the same as it has been in the past years.
"I have been to Primetime with my old school," Kozak said. "I think it's cool to be on the other side of it, but it's also weird because it's not really a competition this year. We don't really get to host a group in a homeroom, so it's not really the same experience but it's still cool."
Kozak started swimming early in his life and continues to work hard at it, consequently, he joined show choir because he had to, but enjoys it nonetheless. Kozak will continue to find his place here after moving from Lincoln Northeast but has a promising future at GHS.
Leave a Comment
About the Contributors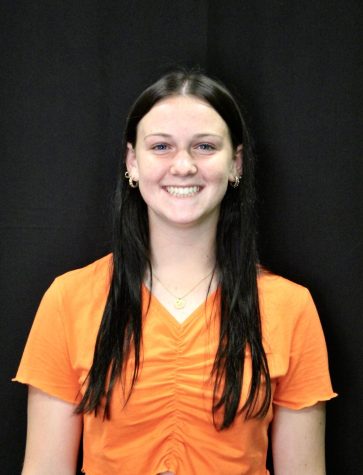 Ansley Gydesen, Co-editor Gretna Media
Ansley Gydesen is a senior at GHS and in her fourth year of being involved with Gretna Media. She is involved in journalism because she thinks it is a...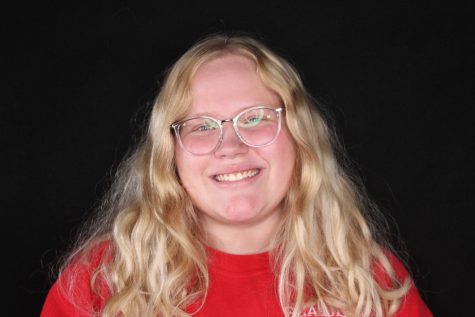 Sophia Allen, Business Manager
Sophia Allen is a junior at GHS and in her second year on The Dragon Staff. She serves as the Design Editor and Business Manager. She is involved in journalism...