Teacher vs. Student Perspective
eLearning from Both Sides of the Desk
COVID-19 has brought many unusual challenges and schedule changes for students and teachers. They switched to online school and had to adjust to the new "normal" fairly quickly. There were struggles, but they pulled it off, but each school district has their own individual plans.
Mr. Shon Mosser is a 7th-grade teacher at Anderson Middle School in the Millard District. At the school, he teaches ELA (English-Language-Arts) and his new schedule is not like his pre-COVID one.
"On Monday, Tuesday and Thursday, I have assignments out there for my kids to do," said Mosser. "On Wednesday and Friday, I have zoom meetings with my students on our regularly scheduled class time for about 30 minutes."
He thinks that the new adjustment for his students is fairly tough because of the clientele of Millard. More often in Millard, the economics of some families are not as good as other schools which makes it harder for some kids to focus and some might not have the access to certain resources that they need to succeed. It is frustrating being a teacher around this time because of everything new having to adjust to.
"The situation that we are in isn't ideal and sometimes I will have Zoom classes scheduled and my kids don't show up," said Mr. Mosser. "Most of the time it's the kids in my lower classes that need the help and it's difficult to give them the help they need if they aren't showing up, at school, I would be able to give them the help they need, it's aggravating, to say the least."
Whether or not a kid does their job as a student is out of the teacher's hands, so the kids need to take more responsibility if they are struggling to succeed. As for a Gretna student, the experiences Gretna Middle School 8th grader Riley Mosser has noticed that she struggles with the new school method just like everyone else.
"School has been difficult because I'm bad at time management and I get distracted really easy," said Mosser, "Another thing that makes it hard is I have a hard time focusing and trying to learn something over a screen."
Riley feels that math and social studies are her weaker subjects and she has a harder time working in those classes especially when she can't raise her hand and get the help she needs right away.
Everyone is struggling to adjust to the new normal. For students and teachers, they have done a great job by working with the situation and making the best out of it.
Leave a Comment
About the Contributor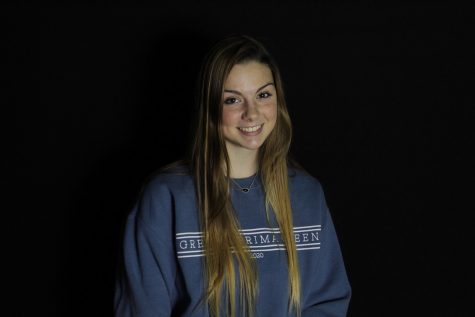 Skylar Mosser, Staff Reporter
Skylar Mosser is a sophomore at GHS and is part of the Vanguard Magazine for her first year. She is in Journalism because she enjoys learning about other...