Back Into the World
Restaurants Reopen, Customers Return
During the beginning of May, the Metro-area began reopening its restaurants. While most bars, campsites, parks and other public areas stay closed, a shift to the normal routine of everyday life to come back. The soft opening of restaurants is a diverse topic, some are excited to get back out into the world, while others question how much risk some are willing to take.
"I think that restaurants reopening causes more risk of getting COVID because even though the cases are going down, opening places like restaurants will make it more risky, and it will cause the virus to spread," junior Megan Eurich said. "So yes, I am worried that it puts more people at risk."
Junior Sydney Muhsman recently visited PepperJax Grill and Chipotle and noticed that the experience was different. Social distancing took place, and masks were a common thing she saw.
"Everyone around me was wearing masks," Muhsman said. "My dad and I have masks that my grandma made us that are washable and one of the servers at Chipotle was wearing a homemade one similar to ours. Other than that they were just wearing the masks you can get at hospitals."
Muhsman also said that the workers seemed stressed. Essential workers are putting themselves at risk every day, they are still providing strong customer service. This allows customers to have a satisfactory dining experience, even in the midst of a pandemic.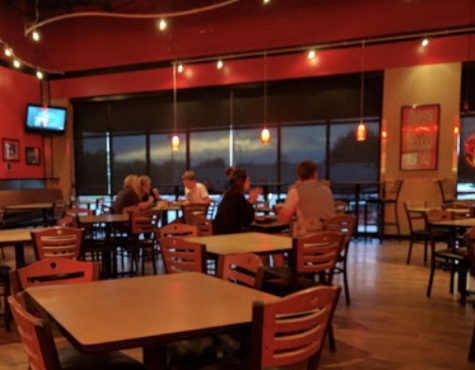 "I felt that the workers were very stressed with everything but overall they were very nice and helpful," Muhsman said. "They were more inclined to get to know people because not many people were coming in so they had time to just laugh with us sometimes."
Junior Kaden Urzendowski has also gone out to eat since the reopening. Urzendowski said his experience was overall normal.
"I went and ate at Angus Burgers and Shakes," Urzendowski said. "The difference in eating now and before COVID was that the tables seemed to be more spread out than usual and it was a lot less busy than usual, with only us and a couple other people there. Me, my brother, and dad were greeted by a friendly server who was indeed wearing a mask and gloves. I ordered a bacon cheeseburger with fries that didn't taste any different from pre-COVID-19. It was an overall nice and normal experience other than the fact that the tables were spread out further than normal."
Practicing social distancing is still important, but with restaurants opening back up, it slowly allows the normal routine to fall back into place. Restaurants reopening is just the beginning, soon enough, life will be back to normal.
Leave a Comment
About the Contributor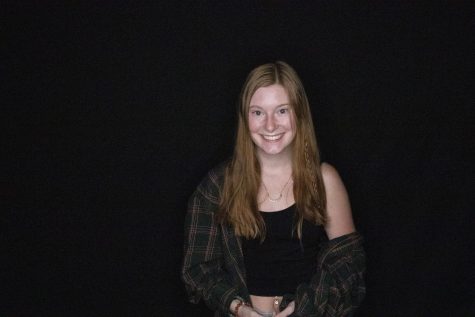 Bayleigh Koch, Staff Reporter
Bayleigh Koch is a senior at GHS and is on her fourth year as a staff writer for The Voice. She is involved in journalism in hopes of uncovering the truth...