Lake House Vacation
Making The Best of Quarantine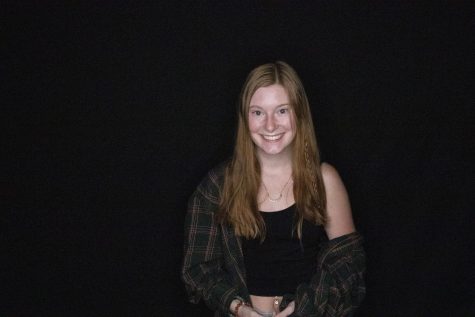 More stories from Bayleigh Koch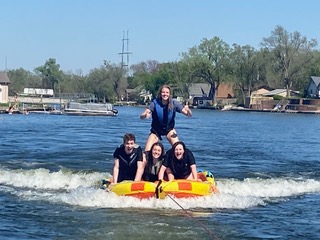 Going on vacation and traveling are normal summer activities. With flying and traveling being viewed with hesitation due to the fear of COVID-19, staying home, and traveling around the state may seem like the safer option. Students have started their summer activities going to their lake houses.
"My lake house is in North Bend, Nebraska," junior Faith Leiting said. "My family has owned it for about eight years. I went there just to have a change of scenery for a couple of days and I wanted to be able to get all of my school work done with as little distractions as possible. I also had an important project due that week and I wanted to be able to work on it without having to stop constantly because I was being interrupted by my family. I have also gone there when it was sunny out to get a tan."
The different setting is a great way to feel refreshed and possibly feel motivated to complete school work. Having fun with friends and family is another way to help stay distracted and relaxed during these stressful times. Junior Maggie Cook recently visited her family lake house with a group of friends.
"The lake I went to is in Bellevue, and it is currently owned by my grandparents," Cook said. "They have owned it since before I was born, and before that my great-grandpa owned it. I went there because I love hanging out with my grandparents and the lake activities are fun."
In addition to staying stress-free and having fun with family members and friends, making memories during these unsure times is a great way to stay positive. For Leiting, she finds any time she is at the lake with her grandparents creates a memorable moment.
"Most recently I had a bonfire there and it has made it feel like summer has started a little early," Leiting said. "It was nice to start some of the summer traditions now even though we still have schoolwork to do."
While traveling may not be the best option right now, but going to a lake or doing other things could help to stay positive. With summer coming up, lake days are a fun distraction for the chaos occurring.
Leave a Comment
About the Contributor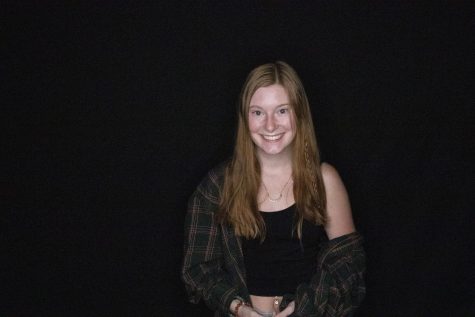 Bayleigh Koch, Staff Reporter
Bayleigh Koch is a senior at GHS and is on her fourth year as a staff writer for The Voice. She is involved in journalism in hopes of uncovering the truth...