The Last to Let Go
Move on From Other Books, Give this One a Read
Brooke Winters' father is dead, her mother is in jail for killing him, some may say her world has been shattered just like her fathers' skull on that hot summer day. For many teens, transferring schools is a fresh start but for Brooke, all it has brought is bad fortune. Yes, her father was abusive, but does that justify killing him? In "The Last to Let Go" by Amber Smith, Brooke is faced with her first heartbreak, a taste of freedom and facing her family's dysfunction and violence.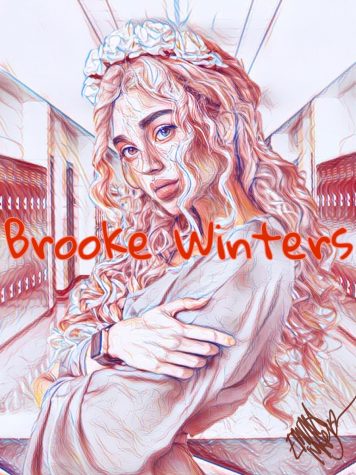 From page one I was hooked. I couldn't put the book down. Every moment is so descriptive and 'just one more page' turns into 'just one more chapter' which personally turned into me binge reading the book in a day. The struggles and feelings Brooke feels within the story are so strong and well written, I could feel all of them. When her heart was broken, mine broke. When she was mad, I was mad. Just like in f Smith's earlier novel "The Way I Used to Be", this book tells the story in a unique way. Smith is truly a one-of-a-kind author, her formatting style helps tell the story in such a distinguishing way.
Unlike other authors, Smith is not afraid to make you hate the main character. Although some novels make it so the character has struggles that drive the plot, each of Smith's characters are extraordinary. She writes their actions in such a way the reader can't predict their next move. Brooke's actions made me roll my eyes or even get angry, I know that sounds bad, but I absolutely loved it. For an author to describe and write something so individualized to the point the readers feel like they are sharing experiences with the characters is truly magical. I love that her characters are so realistic.
Along with the characters the plot is very plausible and came together. There were no random realizations per se, each realization was built up and developed throughout the story. In books such as "Harry Potter" by J.K. Rowling, realizations would come about with very little thinking. With Smith's novel, readers can see the full thought process of the character.
I would give this book a five out of five stars. The story was beautiful, empowering and gives readers a sense of being a part of the novel. I would recommend this book to anyone who is a fan of "Girl in Pieces" by Kathleen Glasgow, "Shatter Me" by Tahereh Mafi, or "Rules for Being a Girl" by Candace Bushnell and Katie Cotugno. "The Last to Let Go" is a must-read for young adults of any gender, it is an extraordinary story everyone should enjoy.
Leave a Comment
About the Contributor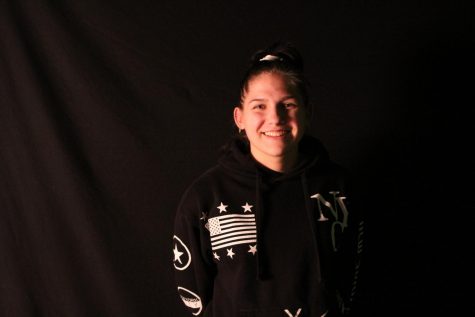 Emma Mayer, Copy Editor
Emma Mayer is a senior at GHS, and this is her second year on The Voice staff. She is the Copy-Editor and enjoys helping staff members write, and perfect...