Traditions Lost
Signs, Decorations Represent Seniors
The class of 2020 has missed out on the traditions they have been looking forward to. While the administration plans for these events happen at a later date, nothing is confirmed. Some Gretna-area families are making sure that seniors still feel recognized.
"This senior sign makes me feel so loved by my family, neighbors, and by the community, senior Jada Scharff said. "It's so amazing that lots of other parents around Gretna are coming together and doing this for their seniors." To represent seniors, families are decorating doors and placing signs in their yards. While it does not make up for the missed events, it still provides a sense of comfort.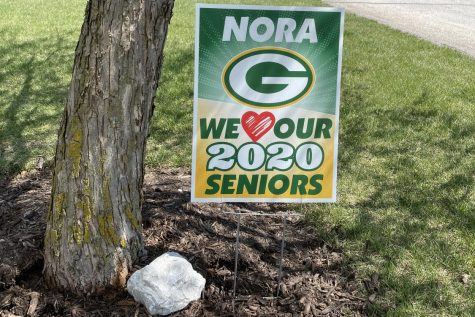 "The decoration makes me feel very appreciated," senior Nora Fliege said. "Given the situation we are all now in, it was a nice thing for the moms on Facebook to put together. It lets neighbors know that I am a senior and that this is a tough time for me. I could have been fine without it, but it is a nice thing to have now that I do have it."
The signs can be made at home, or requested through a Gretna-area parents Facebook page. It does not take much to make these signs, and they are often a big surprise to seniors.
"My senior sign was a surprise for me," Scharff said. "I was walking up the driveway and my mom came racing out with the biggest smile on my face. She told me not to walk any further, and I was so confused. Then she brought out the sign, and I felt overwhelmed with happiness. I started getting tears of joy. It made me feel so special and so loved."
Even though most people never expected a pandemic to happen their senior year, it has taught great lessons as seniors prepare to enter adulthood.
"Because of this pandemic, I definitely have become emotionally stronger and have learned to accept what life throws at me," Scharff said. "At first, I struggled a lot and found myself not wanting to accept what was happening. I was repressing everything I was being told. It is still, of course, very sad to me at times, but I have become stronger from it. I know that coming out of this, I will appreciate much more in life and not take everything for granted."
The signs are a small sign of hope for seniors. They let them know that their communities are behind them. Even though life is not normal right now, the senior class hopes to get their prom and graduation, someday.
Leave a Comment
About the Contributor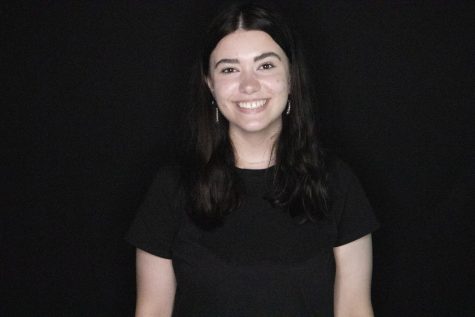 Kaleigh Zollman, Online Editor
Kaleigh Zollman is a junior at GHS and is in her third year on The Voice Staff. She serves as the Online Editor for GretnaMedia.com and Copy Editor for...