Streaming, Singing and Self-Quarantine
Celebrities Stream Concerts from their Homes
John Legend, who is known for singing and The Voice was the first of many artists to stream live concerts from their own house. Social distancing and self-isolation are ways that the world dealt with the spread of COVID-19 caused musicians to reschedule or cancel their concerts. In the hope to uplift their fans, some of these artists began streaming free concerts. Some of these artists include Charlie Puth, Ben Folds, John Legend, Kelly Clarkson, and Blake Shelton.
"I think if the artists are doing the online concerts for fun and on their own time then that is a really good idea to entertain people," sophomore Reese Jaeger said. "If the artists are doing the concerts as a replacement as their live concert then I think that is unfair to all the people who spent good money to see them live."
One way to stream some of these concerts for free is by Facebook, Youtube and Instagram live. Some artists prefer streaming on social media so that their fans can leave comments and feedback, it also allows the fans to interact with the artist. Social media lets fans hop on a live stream at whatever time works best for them, and if they cannot make it, they can watch it later when they have time.
"Just the other day me and my mom watched the Backstreet Boys online concert on iHeartRadio," Jaeger said. "It was just simple to set up and very accessible."
Other online streaming sources like Stagit, allow donations for the artists so they can make money. This allows artists to make money while performing, even if it is from their home. It is not free like social media, but it allows the artist to make revenue.
"I think it is silly to pay for online concerts because it is not the whole package deal," sophomore Kiley Skokan said. "Watching an artist online is not the same from seeing them live. I think it is a good idea to have an online concert, but you should not have to pay to watch them."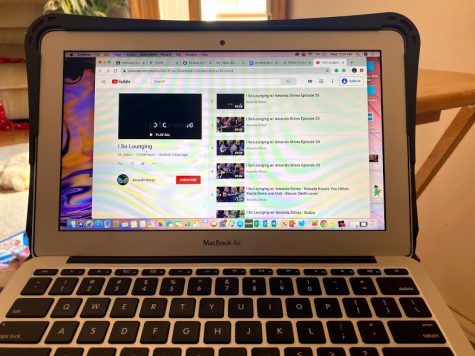 Online concerts are not ideal, but during self-quarantine, it is a safer way to social distance. Most of the concerts were canceled in mid-March or early April and big promoters like Live Nation stopped all tours. Big music festivals like Coachella rescheduled for a later date in October.
"Me and my mom were going to go to a concert right when the virus outbreak happened," Jaeger said. "If it did not get rescheduled we were going to wear masks, but I think that would defeat the purpose of going to the concert. In the end, I was happy it got rescheduled for my safety."
Online concerts are the safest option during self-quarantine. With all of the artists doing online concerts they are accessible almost anywhere. Stay safe and enjoy some good music on Instagram or Facebook!
Leave a Comment
About the Contributor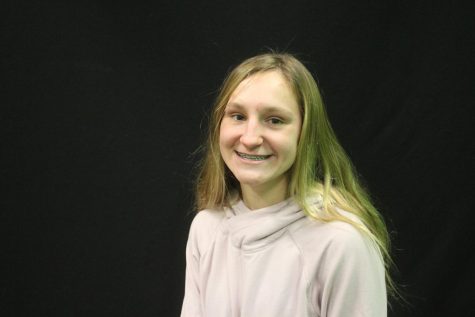 Grace Coufal, Staff Reporter
 Grace Coufal is a sophomore at GHS and it is her second year of The Voice Staff. She is a staff reporter. She likes being in journalism because she loves...