Not Everything is Closed
Golf Courses Stay Open Amid COVID-19
Due to the COVID-19 pandemic and era of social distancing, many businesses are closed. Students may feel trapped inside their homes, because of the lack of things to do. However, there is one industry that has remained open. Golf courses in Nebraska are still operating at almost full capacity.
Golf courses are modifying how they do their business to stay within social distancing guidelines They are taking precautions like closing down clubhouses, limiting one person per cart and asking golfers to maintain a distance of six feet while on the course. Junior Colton Stock, who is a cart attendant at Tiburon Golf Club, has experienced the changes firsthand.
"Tiburon is one of the best courses in Nebraska when it comes to the steps they're taking to ensure people's safety," Stock said. "They moved their pro shop outside and keep people six feet away by designated lines. There are also tons of signs by the cart return stressing where to place each cart to be sanitized. We sanitize almost everything from range balls, to the baskets and the ball machine. They have even taken the mini flags off the putting green"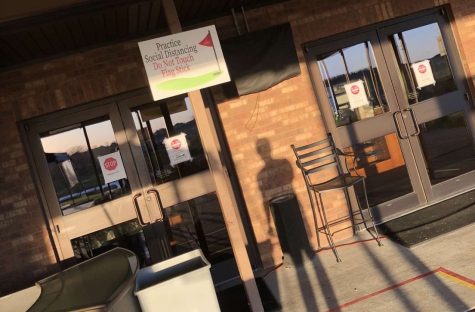 With social distancing rules in effect, golfing can be a good way to get out of the house. Golfing can be extremely beneficial, it allows participants to get fresh air, exercise and sharpen their minds.
"Golfing is a great activity that doesn't require being so close to others," Stock said. "And it is outside which is good so people aren't stuck inside all day."
Some students rely on the courses staying open more than others. Junior Ashton Gibbs was ready to play on the GHS golf team this season until the year was cut short. However, because the courses have stayed open, he can still practice on his own. Being able to practice will not be the same as having a season though.
"I'm kind of mad because I was varsity," Gibbs said. "Also you lose time with the seniors that you were looking forward to hanging out with. It hurts because we used to be able to practice nine holes every day, but now we just practice on our own and work on our form and everything."
Even though the courses are staying open, some golfers are still choosing to stay home. However, now that summer is coming up with a continuance of quarantine, it could become more popular.
"I've probably seen a decrease because people are too scared to go out," Stock said. "But it wouldn't shock me if there are actually more people now. Because people are more flexible working from home and need to find a way to get out of the house that is safe and includes healthy activity."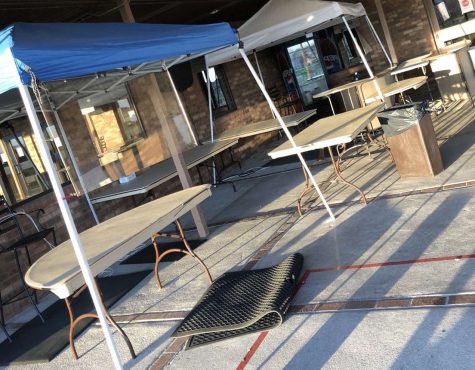 Overall, the social distancing guidelines that golf courses are putting into place help to provide a safe avenue for some sort of activity in this current time.
Leave a Comment
About the Contributor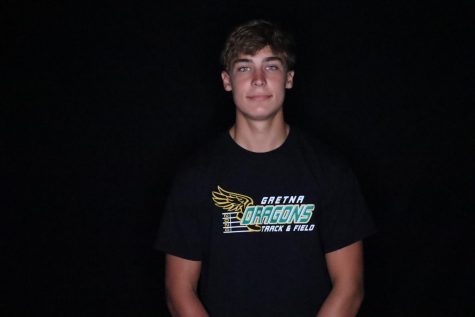 Connor Bulgrin, Editor-In-Chief
Connor Bulgrin is a senior at GHS and this is his third year on The Voice Staff. This is his second year serving as the Editor-In-Chief. He is apart of...