Zen Zone for Mindfulness
Students Stay Involved In Clubs
As the new virus continues to shut down sports, proms, graduations, and school, teachers are finding ways to reach out to the students. Students and faculty are working very hard to give students the best chance to stay involved in school activities.
Zen Zone is one of the clubs that has turned to e-learning and continues to give members the opportunity to be involved. Mr. Brandon Shostak, leader of Zen Zone at Gretna High School created the club to teach students about mindfulness and meditation and continues to host the club as classrooms shift to e-learning.
"It's very possible though that I am able to host a meeting; share screens, share the audio and then those that show up during the scheduled Zen Zone session get the live in-person guided meditation," Mr. Shostak said.
Zen Zone plans to continue to meet weekly over live zoom calls, in hope of giving students an opportunity to join. Junior Trey Leasure has been a part of Zen Zone since the club was started.
"I had been meditating for a while and I wanted to connect with other people who were interested in meditation," Leasure said. "It helps me ease anything I'm anxious about."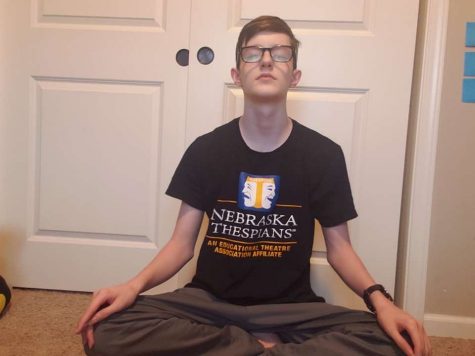 Zoom meetings are the perfect opportunity for students who were unable to attend after school, or already part of the club to be involved while in quarantine. Zen Zone is a club created to encourage students to meditate, and destress. Zen Zone creates a new atmosphere for students to find new ways to handle stress.
"Zen Zone is an escape, or a deep breath away from normal life stressors", junior Avery Langholdt said. "It's one of my biggest reminders to take things slow and with patience".
Students who previously went to Zen Zone meetings have noticed how the club has adapted to the shut down of the school while continuing to keep students' schedules in mind.
"Our schedules are definitely a little hectic right now so we have had to change our meeting times a lot," junior Paige Hartmann said. "I believe that it has benefited us because we can record our sessions better when people can attend.
Meditation is the perfect way to relax and release from the outside stress of adjusting to a whole new form of learning due to COVID-19.
"Taking time to yourself, reflecting is one of the most underrated medicines for your mind," Langholdt said. "Taking a second to breathe and let your mind relax with short meditations, like in Zen Zone, allows me to set my priorities straight and clear my head."
Zen Zone's online meetings will continue to be accessible to the students of GHS. Mr. Shostak allows students who are interested in joining Zen Zone the opportunity to join by contacting him through a google form.
Leave a Comment
About the Contributor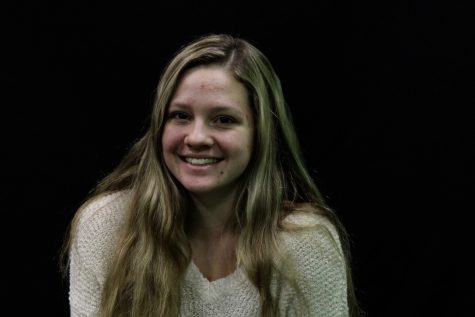 Delaney Hardies, Staff Reporter
Delaney Hardies is a senior at GHS and this is her first year on GNN staff. She serves as a reporter and editor.  Delaney is apart of journalism because...