Review: Horan's "Heaven" Reaches Out to Listeners
Music is found everywhere throughout the world, and most people have apps that play music for them like Apple Music or Spotify. Artists find ways to get excited about their songs that are getting released. Musical artist Niall Horan posted a teaser on TikTok for his newest song "Heaven" on Jan. 21. Fans were ecstatic over the announcement because Horan has not created new music since the release of his last album, Heartbreak Weather, back in March of 2020. After the anticipating wait, Horan's new song "Heaven" was released Feb. 17.
It starts off slow with his voice harmonizing in the background, then quickly heads into drums creating an upbeat tune. The intro is very similar to the beginning of a popular Harry Styles song "Fine Line." "Heaven" is about a boy who falls in love with a girl and how the girl means everything to him. It then goes into an upbeat tune with the chorus, "God only knows where this can go / even if our love starts to grow." This lyric explains how the couple's love is beginning to grow and is getting stronger.
The middle portion of it has a variety of drums and harmony of Horan's voice. The part that stood out is how Horan incorporated his voice in a positive way and also harmonizes with himself through the majority of the melody. The words that reached out to me the most was "you and me go up in flames / heaven won't be the same." The words are explaining how if the couple's love falls apart then they will not be the same.
Overall the song is upbeat with a few slower parts. The tune and the lyrics fit well together. Horan did a fantastic job with the transitions from the slow parts to the fast parts, and it shows in the first transition. The song is amazing and very well written. The song tells a story with the lyrics, not all artists can do that, and it is very impressive. The fans have had many positive things to say about Horan's new song. The song is very enjoyable and a good song to jam out to.
Leave a Comment
About the Contributor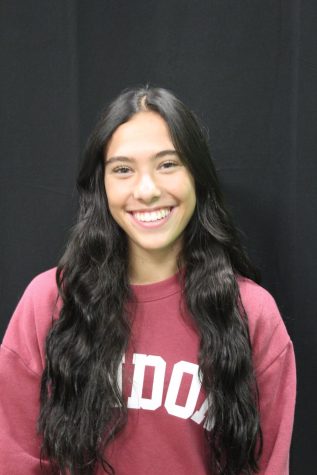 Maddie Almquist, Reporter
Maddie Almquist is a sophomore at GHS and this is her second year with Gretna Media. She serves as a reporter and a photographer. She is interested in...