Music Monday 2/27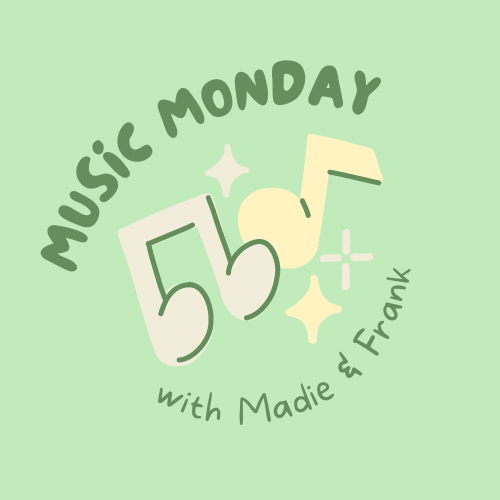 Madie's picks
"Heaven" – Niall Horan
This is the lead single from Niall Horan's highly anticipated new album, releasing in June. It is constantly stuck in my head. Horan has only gotten better and better over the years and this song is a delightful start to his new era. This song is sweet, upbeat and worth a listen.
"Stick Season" – Noah Kahan
By far, my favorite aspect of this song is the lyrics. It is a folk-pop song about heartbreak, but these lyrics are so catchy and genius. With lines such as "I'm no longer funny 'cause I miss the way you laugh," you will want to sing a long and enjoy this sweet melody.
"Free" – Florence + The Machine
This song does make you feel free. Florence Welch has an incredible voice and this song shows that. Despite being a fun song, the lyrics explore Welch's anxiety. This song's rhythm is absolutely beautiful and it makes you want to dance along or listen to it at full volume in the car.
Ella's Picks
"Running Out Of Time" – Paramore
Paramore released a new album, This Is Why on Feb. 10. As a big Paramore fan, I thought it was an amazing early Valentine's gift. The entire album is amazing and easy to listen to if you are a fan of alternative rock. This song specifically has slow verses and a fast chorus, leading the song to be super addicting.
"Ghost in the Machine" – SZA feat. Phoebe Bridgers
This one is from SZA's most recent album, Ghost in the Machine. It's a slow alternative song to chill out to. Personally, I love listening to this song after a long day of work or when I 'am getting my school work done. SZA's beautiful vocals next to Phoebe Bridgers complement each other so well. It's a collaboration I would have never thought of, but enjoy dearly.
"Your Teeth In My Neck" – Kali Uchis
This song is about Kali Uchis' experience in the music industry. Uchis talks about how little people are being paid for their hard work. Workers put so much time and energy into their job just to get paid so little. Putting so much effort into a job just to barely have a livable wage is exhausting. Although the song is talking about a rough topic, the song is fun to listen to. The song is snappy and a perfect mix of pop and R&B.
Leave a Comment