FCA at Gretna High Grows to More Than 30
Faith is an important virtue for many people in Gretna, with seven churches in the city of 5,083. The Fellowship of Christian Athletes (FCA) has experienced explosive growth in the past year, going from less than ten members last school year, to now an astounding more than 30. Senior Faith Mills attributes the rapid expansion to a bigger presence on social media, as well as underclassmen attending meetings and leaders getting the word out.
FCA meets on Sunday nights from 7 to 8 p.m., with some of the sponsors such as Mrs. Wendy Loberg and Mr. Jackson Hinze.
Meetings start with an icebreaker, so that everyone feels welcome. A variety of snacks are provided, adding to the pleasant atmosphere. The main leader of FCA is Matt Rose, who leads the group in discussion and conversation.
"It's kind of like a Bible study for athletes," Mills said.
FCA helps young athletes combine their talent and faith to guide them towards a better relationship with God. Rose said he was playing basketball for the wrong reasons in high school, telling how he lost sight of what his focus should have been on.
"I was not playing for the right reasons," Rose said. "I should have been playing for God and honoring God's gifts to me, rather than for recognition."
"FCA has helped me play for an audience of one," freshman Brylee Heard said.
FCA is open to anyone, regardless of athletic ability or religion.
"We like having everyone come," Mills said. "Whether you play football or volleyball, anyone can benefit from attending a meeting and growing a relationship with God."
The positive aspect that FCA has on young athletes cannot be understated. The organization has helped many students in all journeys of life, be it spiritual, athletic, or academic.
Leave a Comment
About the Writer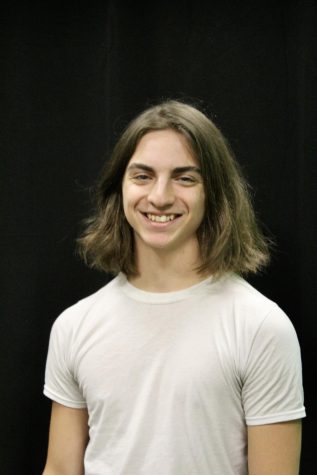 Nick Goblirsch, Reporter
Nick Goblirsch is a senior, and in his first year on The Dragon staff. He is a reporter who enjoys journalism because it gives him a way to have people...