Reading Between the Lines
Teachers Explain True Benefits of AR Program
Students in middle and high school in GPS participate in the Accelerated Reading program (AR) each year. Essentially students read a book, take a comprehension test over the book using school computers for a specific amount of points or grade. Although this may seem like a simple task, it often adds an enormous amount of stress to students.
"I think that teachers think it's beneficial, but it does nothing but stress students out," freshman Maddy Sykora said. "We have enough work already"
The testing aspect of AR can be difficult for students who have trouble with comprehension. Not comprehending the book may result in failing the test, therefore, not getting any points.
"I feel like it might make them feel inferior, and like they can't do as well as the other kids who can easily comprehend things." Sykora said.
Since students have to meet their AR point goals by a certain date, students who read at a slower pace are at a disadvantage. However, the AR curriculum changes with students' grade levels. The older a student gets, the less amount of AR is built into their curriculum.
"As you get to sophomore and junior year there is less and less AR," GHS librarian Mrs Bulgrin said. "The english department really is taking into account the amount of work that students are getting other than AR"
One thing that many students can agree on is that the built-in AR days that are given in most English classes once a week are extremely helpful, Although, students cannot rely solely on the given AR days to reach their goal since they are only one class period once a week.
"The most common difficulty students have with AR is planning ahead and working on their book(s) consistently over an entire quarter," English instructor Miss Grace Kimnach said. "Students often procrastinate and then attempt to finish multiple books in one week or less, which is often an unsuccessful strategy."
Like most things in life, AR has advantages and disadvantages. Many students find that AR is just more work for them to do, but teachers know the true benefits that AR has.
"AR is beneficial for students because it holds them accountable to a long-term goal and reading over a period of time," Miss Kimnach said. "It requires organization and persistence."
Some students question why the Gretna school district even does AR. Teachers on the other hand know that the reasoning behind AR is truly in the students best interest.
"There is more than one way to encourage long-term goal setting and reading, and AR is one of them." Miss Kimnach said. "I think each school should choose the process that works best for them and their students."
The district also uses AR as a form of data collecting and tracking. AR is not meant to be any more stressful than any other work for the class.
"Of course for students who struggle with reading or organizing their time, it adds additional stress, just as a student who struggles with another subject may feel added stress over an upcoming test or project," Miss Kimnach said.
Although students find that the stress that comes with AR can be a handful, there are many benefits. The skills learned from AR are skills that will benefit students in the long run.
Leave a Comment
About the Contributors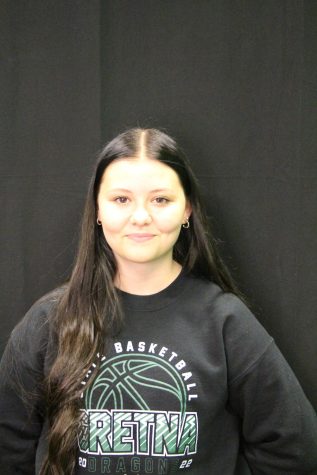 Cadee McCoid, Co-editor Gretna Media
Cadee McCoid is a junior at GHS and this is her third year with Gretna Media. She serves as a co-editor. She is involved in journalism because she wants...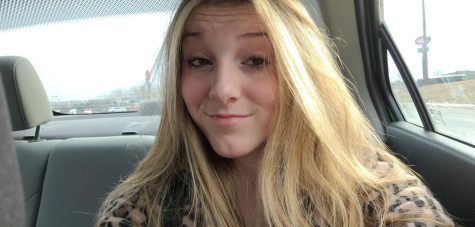 Alyssa Hudson, Reporter
Alyssa Hudson is a sophomore at GHS and this is her first year on "The Voice Staff." She serves as a reporter. She is involved in journalism because...