Adele Through The Ages
British Artist Amazes Fans With New Album
"30" is the fourth album that Adele has released and is by far her most popular.. According to CNN, "30" was this year's best-selling album just three days after its release and has sold over half a million copies in just one month. Released on November 19, 2021, this album was very anticipated by many. "30" is Adele's most personal album as it is based upon the hardships that she has experienced throughout her lifetime.
Adele's struggles have included her divorce, motherhood, bad press, the backlash she has received from her weight, as well as her losing weight and becoming the model she swore she would never become. Her new release pulls in these themes of heartbreak, loss, hope, and acceptance.
One of the most groundbreaking things that this album did was reinvent a Spotify feature. Originally, Spotify had the feature to automatically shuffle the songs in a certain album and randomly play them. "30" has a story in it and if you listen out of order, the story is lost. Adele asked Spotify to change this feature so it would play her story in the right order.
The first song of this album is called "Strangers By Nature" and sets the stage for the rest of her album. This song is about her having a funeral for her heart after all the hardships with love that she has experienced. She sings about taking "flowers to the cemetery of her own heart" as she says she wonders if she will ever be able to nurture what she's done to her heart.
Following this song, is her release of "Easy On Me." This song was released a month before "30" and was the teaser for the album. In this song, she sings about her divorce from her ex-husband, Simon Konecki, and about the sorrow she and her son experienced after this separation. The piano-led tune was written for their son, Angelo, and she wrote about trying to explain what happened so he could understand. She talks about how she wants her future lovers to go easy on her after all that she has been through. This is currently Adele's most popular song with over 24 million global Spotify streams within the first 24 hours of its release, breaking the record for the most Spotify streams in one day.
The next song in the album is called "My Little Love " and is about her trying to further explain the divorce to her son. The song includes voice recordings of Adele and Angelo. Adele is talking to her son and says to him, "tell me you love me" to which her son replies "I love you a million percent." Further on in the song, there are more conversations about how she asks for forgiveness from her son and feels guilty about what she has done. This song was written for her son since she wants him to know that she still loves him and is sorry for how things turned out.
Her fourth song is "Cry Your Heart Out" in which she pours out all of the emotions that she has been keeping in. She is saying that it is normal to cry, even if you are a celebrity and you don't have to have some earth-shattering event like a divorce in your life to cry. This song talks more about all the emotions that she has had over the years with her divorce and other sorrows that she has experienced. This song was one of the most depressing in her album. It allows the listener to understand that even celebrities cry and crying doesn't change a person. She says how sometimes it's good just to "cry your heart out" because it will clean your face and you can start over after you do.
Track number five, "Oh My God" is the second most popular song on this album and is one of the most emotional of Adele's releases. In this song, she sings about all the restless nights that she experienced because of her divorce and everything that happened. She talks about "how stunned she is that out of all the people in the world, she chose him to give her life to". Since this song is in the middle of the album, this starts the shift in mood/tone of the album. In the beginning she sings about sadness and heartbreak and by the end, she starts to talk about focusing on herself and moving forward.
In "Can I Get It" she sings about how she wants to have a relationship that isn't just about sex. In this song, she exposes how she feels like in moden day, dating is becoming something that many people see as a sex oppurtinitiy, instead of actually being about love. She wants to have someone to love her for her and not for her body. This song speaks on the issues of dating in today's world and how she's tired of how dating is being portrayed in Los Angeles and Hollywood movies. The more upbeat tune matches Adele's desire for a real relationship and her hopefulness that she might be able to find someone that loves her and can fix the damage she has experienced in the past.
I can't relate to the lyrics of her next song, but listening to it makes me emotional and I have sympathy for her nonetheless."I Drink Wine" talks about Adele's relationship with alcohol. She revealed she originally drank to forget the pain of her divorce, but now she's become a better person and stopped drinking. She disclosed that "alcohol took my dad from me" and she wants to forget about her divorce and finally move on. From an interview with Oprah Winfrey, she said "that's one great way of really sort of getting to know yourself, is just drinking water and being sober as anything." The shift of her no longer mourning her divorce is still present as she sings about changing herself for the better and stopping her most harmful habit.
Track eight is titled "All Night Parking" and talks about the first prospect of finding love after marriage. There are mixed emotions from her as she talks about it being both "dizzying and exciting" even though you know that it isn't going to last. She sings about how you can never truly move on entirely from someone you loved before. This song focuses on how things are starting to get better for her as she begins to realize that she might be able to progress from these depressing events that happened in her lifetime.
The song that comes next is called "Woman Like Me." This song is full of the emotions that Adele has about her ex. She isn't angry about what happened, just sad about the time and potential that was wasted. She calls her ex someone that is complacent, lazy, and insecure. She tells her ex that he will never find a woman like her and says how "it's sad a man like him can be so lazy". One of the other things she says is that "consistency is key if he ever wants to keep a woman like her."
Track 10, "Hold On," brings back some of the more depressing moods from songs earlier on in the album. She is singing about how her friends would tell her she needed to hold on and that things will get better. She said how exhausted she feels by trying to hold on just under the impression that things will get better. In the same interview with CBS and Oprah Winfrey, she also reveals how "she feels like she is always in a constant battle with herself, and is slowly becoming her own worst enemy." She says how she will just have to hold on and things will eventually get better.
As the next to last track of the album, "To Be Loved" explains what happened in her divorce. She paints the picture of her past marriage as something that was doomed from the start. Some of the lyrics include: "to be loved at the highest count, means to lose all the things that I can't live without. Let it be known that I will choose to lose. It's a sacrifice but I can't live a lie." In these lyrics, she is saying that she would give up everything just to be loved by someone, no matter how much they love her. She wants to let people know how much she gave up in her marriage, just because she wanted to be loved.
Dear readers. You made it to the end. The closing track of the album is titled, "Love Is A Game" and brings the whole masterpiece full circle. She started with a funeral for her broken heart and moves on from a failed marriage by falling in love again with someone else. She says how "love is a game for fools to play, but I am falling again. She's moved on from her past and spoke about how she isn't going to treat love as a game. She is finally focusing on herself instead of being focused on the pain from her past.
The album "30" is something that I listen to religiously and is one of the most well-written albums that I have listened to in my lifetime. Her masterpiece contains so much emotion that I find myself on the verge of tears, no matter what she is singing about. Personally, I think she did a good job of making this album relatable to almost everyone in one way or another. Even though most people don't know what her lyrics actually mean, we can all still sympathize with her through the emotions that she has put throughout this album.
Leave a Comment
About the Contributors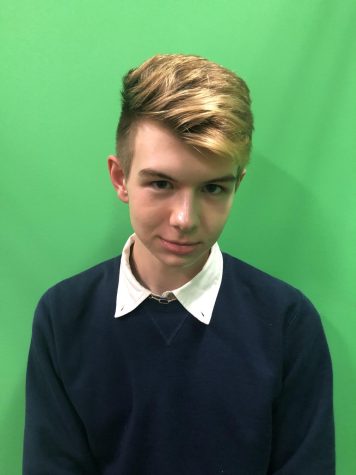 Jake Detten, Staff Reporter
Jake Detten is a sophmore at GHS, and this is his first year working on The Voice Staff. He loves working on the newspaper because he loves being able...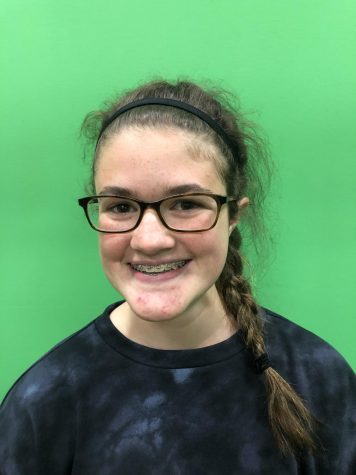 Brooklynn Nielsen, Staff Reporter





Brooklynn Nielsen is a junior at GHS this is her second year on The Voice publication. She is involved in journalism because she likes interacting...