Road to State Speech
At the beginning of the speech season, teams questioned how meets would occur, or if they would have a season. Through much deliberation and cooperation with other schools, speech meets moved from in-person to Zoom. Members were stationed throughout classrooms and virtually competed.
"The benefits I saw from virtual meets is that when we were at the school the kids got closer," assistant coach Mrs. Laura Enos said. "From a performer's experience, most kids prefer a live audience to a computer screen. Then, they got used to it, they realized what they could do with it, like getting close to the camera. Artistically, there are a lot of cool things they could do."
In December, students prepared their speeches and scheduled practices. The speech team offered a variety of events. Informative, persuasive and entertainment speeches required students to create their own topic. Impromptu and extemporaneous speakers were given a topic on the spot and had to write a speech on a schedule. Lastly, members chose a script and edited it to their preference, either dramatic or humorous. This could also be done in a group event called Oral Interpretation of Drama (OID).
"I compete in entertainment and impromptu speaking," sophomore Madyson Self said. "Impromptu is usually humorous. You come up with it on the spot."
Between rounds, teammates gathered to discuss their performance, which led to bonding moments. On Jan. 22, the team traveled to Skutt Catholic High School. This was the first of three in-person competitions. Guidelines and social distancing were followed as each school was given a homeroom. While socialization with other schools was minimized, students connected with each other and their coaches.
"I enjoy competing because it is fun and also a way I can learn new things and challenge myself," junior Grace Russell said. "The team atmosphere is lighthearted and fun. Everyone is really supportive of others doing well."
Speech offered advantages along with its share of struggles. Each member found their motivation for each event. After each meet, students were given comments from judges about their performance and placing. Adapting to their advice could be difficult, but constructive criticism built confidence.
"I look at individual improvement," Mrs. Enos said. "I try to explain to them that it is normal to get negative comments or constructive criticism from a judge. You have to trust them and learn and grow from their comments. I have found that kids that take the comments every week, and absorb them, or try new things, lead them to do well."
Team members qualified for class A districts and competed on Mar 6. Each student advanced to finals, and the top four from each final round traveled to state. The team's combined score placed them as district champions. On Mar 20, they competed at state and placed 5th in Class A. In Program Oral Interpretation, Chloe Irwin placed third, and Charles Sams placed second in Humorous Interpretation. Both Oral Interpretations of Drama's entitled "Bobby Wilson Can Eat His Own Face" and "Coraline" qualified for finals and placed first and fourth respectively.
Leave a Comment
About the Contributors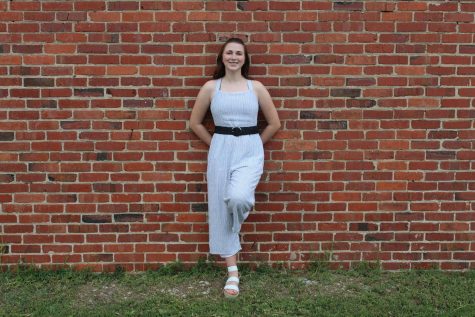 Delany Jepsen, Yearbook Editor in Chief
Delany Jepsen is a senior at GHS and the editor in chief of The Dragon yearbook after holding positions as a reporter, production manager, and clubs editor....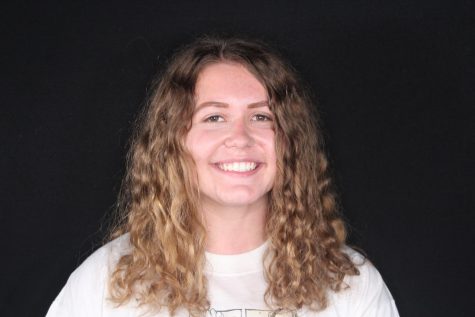 Samantha Chase, Managing Editor
Samantha Chase is a senior at GHS and is in her second year on the Dragon Staff. She serves as the Managing Editor. She is involved in journalism because...