A Combined Effort
Freshman, JV, Reserve Team Become One
The girls basketball season began in December for the freshman, reserve, JV and varsity teams. However, the freshman team was only scheduled to play five games. Then, their game against Lincoln East was canceled due to COVID-19. With four games scheduled, the freshman, reserve and JV teams combined to give players more opportunities on the court.
"Going into the season, I am always very excited for the season to start," freshman coach Mrs. Brittany Rindone said. "It is a fresh start for not only the team as a whole but also for the freshmen class coming in. Every year, I think to myself 'buckle up' because basketball season is as grueling as it is rewarding."
To prepare for games, the team sticks to a set regime. They practice after school Monday through Saturday when they don't have games. In addition to that, they have early morning shooting on Tuesdays and Thursdays starting at seven.
"My favorite part of training is any drill that includes scrimmaging," freshman Emma Martin said. "It is always more fun when we get to play like a team. The team atmosphere is a fun environment to be in. Everyone is always having a good time."
While the team aimed towards success, there were also trials and tribulations such as losses and game cancelations. Players and coaches worked towards improvement. They set goals for themselves and worked together to achieve them.
"As a team, we are trying to win games and continue to improve together, which makes the season something to look forward to," sophomore Taylor Ewer said. "Togetherness is always a place for improvement, along with keeping the energy in the gym up and positive."
One key aspect through the season was motivation. The team was inspired by five core values: respect, accountability, positivity, trust and teamwork. The coaches also focused on teaching the players different aspects of the game, energy and team culture.
"Our team atmosphere and culture has significantly improved as girls know the direction we are trying to go as a program," freshman coach Mrs. Rindone said. "I try to motivate the team by taking things one day at a time. It is hard to find positive energy during the downs, but that is when I try to have the team focus on small successes to bring us out of the valley."
The freshman season ended strongly with wins against Blair and Elkhorn. Games will continue into February with matches against Omaha Westside and Papillion La-Vista. To keep up with the teams, their schedule is available at the Gretna High School Website.
Leave a Comment
About the Contributor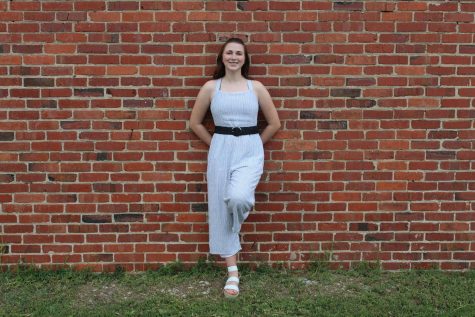 Delany Jepsen, Yearbook Editor in Chief
Delany Jepsen is a senior at GHS and the editor in chief of The Dragon yearbook after holding positions as a reporter, production manager, and clubs editor....