Anchors Away
Senior Applies for the Naval Academy
Deciding what to do after highschool can be a difficult decision. With both parents in the Navy, it was not hard for senior Paul Cornett to decide that he wanted to attend the Naval Academy in Annapolis, Maryland. Cornett's parents are excited to see him serve, knowing how much pride serving has brought them. After Cornett felt the need to serve, he began to explore the different branches of the military. He explained how the water had always been fun for him, especially because of his parents serving on ships.
"Since roughly my sophomore year, I knew that I wanted to go to the Naval Academy to do ROTC," Cornett said. "I began to figure out more specifics of how I wanted to serve."
He had a big support system as he began his application process to the Naval Academy. The process is eight to nine steps of essay writing, Congressional nomination applications, medical exams, fitness tests and more.
"Two of the biggest skills needed are leadership and being able to succeed out of your comfort zone," Cornett said. "I am waiting to undergo training but those are the two biggest things talked about by my peers."
Although Cornett has yet to complete the training needed to serve in the Navy, he has practiced leadership and going out of his comfort zone all throughout high school. He is a three year Jazz Band member, a two year marching band section leader, a member of the soccer team, numerous German clubs, and National Honors Society. Because of his leadership experiences, Cornett is well prepared to face the challenges of training. His teachers also see how Cornett excels in his classes with a 4.0 GPA and how kind he is to everyone.
"Paul is a calm, confident and kind person," Calculus and Physics teacher Mr. Matthew Johnson said, "He will stay focused on what the task is at hand, whether it be completing a lab or taking a test. It's a quiet leadership but his peers have respect for him."
To his teachers and peers, Cornett is a kind, hardworking student and many are hoping for his success. Cornett decided to apply to the Naval Academy and ROTC, which are both collegiate military programs. The Naval Academy is fully college based and ROTC is a program to train and educate young men and women for the Navy. Cornett anticipates the results of his applications that will arrive in January, but with his leadership skills and strong support system, he will go far.
Leave a Comment
About the Contributors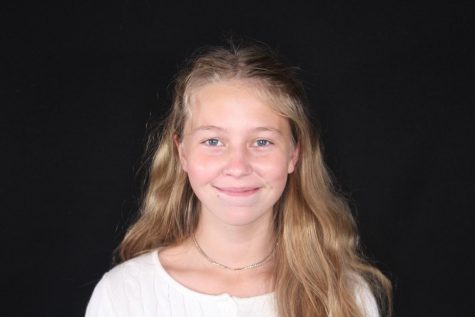 Claire Sallee, Staff Reporter
Claire Sallee is a sophomore at GHS and in her first year on The Dragon Staff. She serves as a Staff Reporter. She is involved in journalism because she...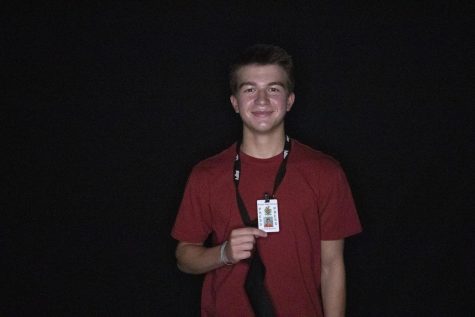 Matthew McKinney, Staff Reporter
Matthew McKinney is a senior at GHS and in his first year on The Voice Staff. He serves as a reporter. He is involved in journalism because he feels strongly...