Using Their Voice
Team Gears Up For New Season
As the speech team prepared for their first meets, they adapted to new circumstances. After last season ended abruptly due to COVID-19, members waited for the chance to compete again. The departure of head coach Mr. Patrick White led former assistant coach Ms. Grace Kimnach to fill the role. English Teachers Mrs. Allison Copple and Ms. Laura Enos also joined the team as assistant coaches.
"I competed on the team myself when I was in high school," Ms. Kimnach said. "It is amazing to watch people become passionate about the scripts and topics they choose. Some students come to be feeling overwhelmed, or they don't know where to start. I always try to be kind, and let them know I can help them work through and remind them they are not alone."
Because of COVID-19 regulations, students performed on a new platform paired with speechwire. For certain meets they will not travel to other schools and will instead compete virtually. If the team does travel, masks will be required while performing.
"Though I love the atmosphere of in-person speech meets, I welcome their virtual counterparts with open arms," sophomore Madyson Self said. "In my opinion, the most taxing part of a speech competition is being in an unfamiliar environment, which is thoroughly avoided when you're giving your speech in front of an IPad in the school you normally attend."
Performances that students give at meets include different events. They range from informative and persuasive speeches. Or, they can choose a short script to act out. Speech team members have the opportunity to be entered in more than one event, which betters their chances at winning.
"For the first meet, I will be competing on dramatic interpretation but as the season goes along, I will add entertainment and possibly a program of oral interpretation," junior Ella Clarke said. "I prepare for meets by practicing my speed and blocking of my actions. Memorization comes somewhere along the way."
At the November 20th meet, Madyson Self (23), and Samantha Chase (21) competed. While neither placed, they experienced the first virtual meet. The team's next meet is planned for December 12th, which will be another virtual event.
Leave a Comment
About the Contributor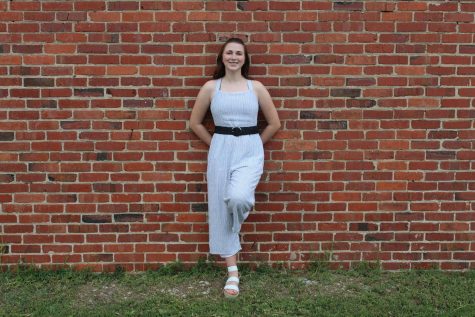 Delany Jepsen, Yearbook Editor in Chief
Delany Jepsen is a senior at GHS and the editor in chief of The Dragon yearbook after holding positions as a reporter, production manager, and clubs editor....