Newspaper From Within
Student Profile: Reporter Zane Mrozla-Mindrup
As the new school year begins, class is back in session. The halls fill up, the bells start ringing and new classes fill with students. This semester, the newspaper has a small staff of nine; however, it is more than a class. For instance, junior Zane Mrozla-Mindrup still continues to contribute the newspaper by serving as a staff reporter.
"Originally I was not going to do journalism," Mrozla-Mindrup said. "I ended up doing both newspaper and yearbook because I did not have anything better to do. There was a gap where my fourth hour was and I figured journalism was more valuable than study hall."
The skills Mrozla-Mindrup learns could be valuable for his future years in journalism. Mrozla-Mindrup is also enrolled in other interesting classes for his junior year that could possibly benefit his future.
"I am taking DC World Civilizations, French III, DC Trigonometry, British Literature and Chemistry CP," Mrozla-Mindrup said. "Most of the classes were just the natural track from the classes I've taken since middle school. British Literature I took because it seemed more interesting than American Literature and it was the only English offering in which I had not already read all the required books."
With more classes under his belt, Mrozla-Mindrup has started thinking about the future. Mrozla-Mindrup has goals for the rest of his high school experience and is already looking at colleges to apply to.
"Besides Harvard, I am looking at Yale, Grinnell College, University of Chicago and Stanford," Mrozla-Mindrup said. "I know that those are lofty goals and extremely hard schools to get into, but I feel like I can get in."
Mrozla-Mindrup is currently active in clubs and activities and plans to apply to prestigious colleges. However, Mrozla-Mindrup also participates in extracurriculars such as quiz bowl and other outdoor activities.
"Outside of school I like to play sports, read, spend time with my family, practice my free throws, play tennis, golf, fish and read the newspaper," Mrozla-Mindrup said. "I also participate in Quiz Bowl, it's like if Jeopardy was a team sport. You have four people competing against four other people. Each question has a point value if you get it right you get the points team with the most points wins. I got into quiz bowl because a HAL teacher recommended that I try it."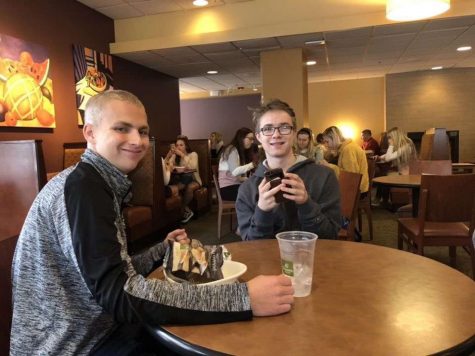 Even after all of these extracurriculars, Mrozla-Mindrup has also become Apple certified. For Mrozla-Mindrup, being Apple certified was just another accomplishment.
"I took a course on the Internet to become Apple certified because I did not want to write a story about it," Mrozla-Mindrup said. "I consider being Apple certified as an accomplishment because I got a certificate."
During his junior year, Mrozla-Mindrup continues to be a part of the newspaper and yearbook staff. Mrozla-Mindrup still participates in multiple activities outside of the classroom such as playing sports, spending time outside and being a member on the Gretna quiz bowl team. Mrozla-Mindrup continues to strive in academics and extracurricular activities.
Leave a Comment
About the Contributors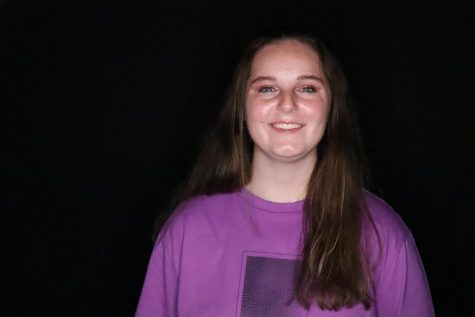 Lauren Eurich, Design Editor
Lauren Eurich is a senior at GHS and in her third year on The Voice staff. She serves as the design editor. She is involved in journalism because she has...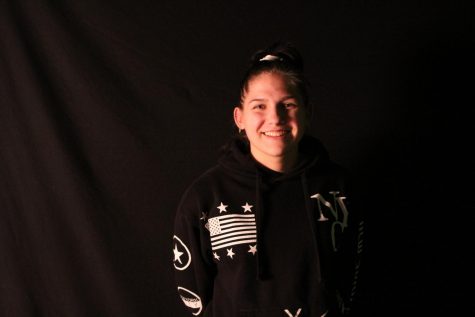 Emma Mayer, Copy Editor
Emma Mayer is a senior at GHS, and this is her second year on The Voice staff. She is the Copy-Editor and enjoys helping staff members write, and perfect...