What To Do In Quarantine
Safe, Fun Ways to Keep Busy
Since the school closure on March 13, students have been attending online school. The weekends, normally spent with friends, are full of sleeping and boredom. Some students have found a few activities that they have been doing during quarantine that kept them busy.
"I spend day and night on Tik Tok," sophomore Hailey Zimmerman said. "It is entertaining, funny and has new things for you to do, so it keeps me pretty busy."
Tik Tok, a video-sharing social networking service, allows users to create short dance, lip-sync, comedy and talent videos. Scrolling through these short 15-60 second videos keeps teens very busy. On the app, there are cooking trends, dancing trends, acting trends and games to try. If students aren't playing games on their phones, they might be using another platform.
"I stay up all night playing 2k, Fortnite and Call of Duty," junior, Ryley Johnson said. "It gives me something to do with my friends, and I enjoy gaming."
Playing on an Xbox party gives teens a way to communicate with friends while playing games. While screens are a way to get entertainment, some students are choosing not to spend all of their time doing that. There is also the option of spending time outside. A quick walk or jog in nature will help with stress. It is a nice workout for the body and it is good to see the sun and get some fresh air. Going on a walk or jog is a safe way to get out of the house in quarantine. Walking improves self-perception, self-esteem, mood, sleep quality, all while reducing stress, anxiety and fatigue.
"A walk outside helps me clear my mind," junior Morgan Elhert said. "It is relaxing and fun and a chance to leave the house safely."
Until life returns to normal, there are many things to do to stay busy such as downloaded apps on your phone like Tik Tok and the trends on it, gaming, spending time outside, arts and crafts, baking etc. Or you can always call or facetime your friends and family!
Leave a Comment
About the Writer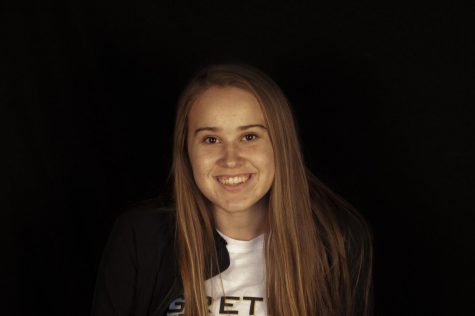 Shaina Russell, Staff Reporter
Shaina Russell is a junior at GHS and is a part of the Vanguard Magazine for her second year. She is in Journalism because she enjoys taking pictures of...