Pools Opening Early
Families Find Ways to Spend Quarantine
Some businesses are closed, but not the pool opening businesses. People started preparing their pools to open early for something to do outside during self-quarantine. Junior Colby Scholl has a pool in his backyard, and his pool opened about a month early this year. His family called a pool service business to come to prepare their pool, so they could have something to do outside.
"We opened our pool about a month earlier than usual," Scholl said. "Normally we don't open it until like a week before school ends in May, but this year we opened it around mid-April."
The reason families are able to do this is is because of heaters in their pools. Heated pools stay at 80 degrees and up even when the weather isn't as nice as it should be. Scholl's pool is heated and stays at about 88 degrees.
"I am lucky that my pool is heated because if it wasn't we wouldn't be able to use it so early in the year," Scholl said. "Since the weather isn't always great and it fluctuates a lot right now, the heater is really nice."
Scholl's family has been using his pool often. He is allowed to have friends over sometimes to swim, and the family uses it pretty much daily.
"We use the pool pretty much whenever it's nice outside," Scholl said. "Since my whole family is home we all use it a lot. Whenever it's not raining, I'm swimming."
Scholl's pool opening early has been a great form of entertainment for the family to stay entertained. He and his family have spent more time outside than they have been able to while school is in session.
Leave a Comment
About the Contributor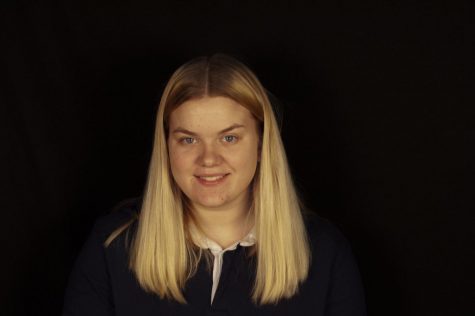 Peyton Rewczuk, Editor-In-Chief
Peyton Rewczuk is a junior at GHS and is in her second year on The Vanguard Staff. She serves as Editor-in-Chief. She is involved in journalism because...