The Vanguard
Feature Magazine Created by Journalism 2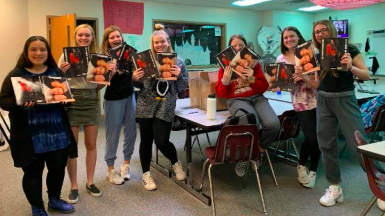 The word "vanguard" means a group of people leading the way in new developments or ideas. The decision to name their magazine was not taken lightly. After class discussions about a variety of options, the students in Journalism 2 found the perfect word to name their magazine, and "The Vanguard" was created in May 2019. "The Vanguard" is a magazine that showcases the people at GHS or within the Gretna community. Each volume of the magazine is centered around one theme. In the fall, the themes have been a Humans of Gretna that focuses on the school community, and another Humans of Gretna that focuses on the Gretna community. The two themes each spring semester are Humans of Gretna and Fine Arts. The Fine Arts volume offers an opportunity to showcase the fine arts students of GHS. So far they have made four volumes and two of them are Humans of Gretna and two are Fine Arts that highlight the people at GHS in a different way than newspaper or yearbook.
"I like that we highlight people around GHS that wouldn't normally get a place in the newspaper or yearbook," junior Shaina Russell said. "Everyone has a story and we want to find everyone's."
Russell has been on "The Vanguard" staff since the beginning. She was in the class before the class was about making a magazine. Before "The Vanguard", Journalism 2 was a class that focused on building photography and videography skills. Journalism advisor Mrs. Gretchen Baijnauth decided the class should make a magazine to allow student work to be shared. Seven students created a 120-page magazine called The Vanguard Volume 1: Fine Arts. Now the class is focused on "The Vanguard" and there are two volumes created every semester.
"I joined because my sister told me it was a fun class," Russell said. "I also wanted to take a journalism class through high school because I have always liked journalism."
It takes hard work to create a magazine, and when the final product finally is published, the staff feels proud. "The Vanguard" is not yet printed as a hard copy, but it is posted online at GretnaMedia on Issuu.
Leave a Comment
About the Contributor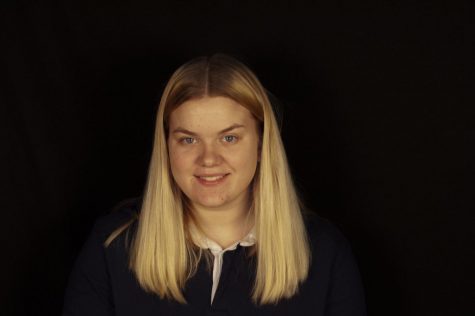 Peyton Rewczuk, Editor-In-Chief
Peyton Rewczuk is a junior at GHS and is in her second year on The Vanguard Staff. She serves as Editor-in-Chief. She is involved in journalism because...