Opening Up
Stores, Businesses beginning to reopen
Starting on April 2, all non-essential businesses in Nebraska were ordered to close. Businesses like movie theaters, salons, shopping malls and gyms all closed on that day. Since then, Nebraska has started the path to flatten the curve, with fewer people contracting COVID-19 since the closure. However, staying closed has caused businesses to lose money, even facing bankruptcy. Which is why several non-essential businesses began opening up on May 1.
Some salons, gyms, shopping malls and even restaurants began to reopen on May 1. With new rules and regulations, these places made some changes to the customers' experience. Such changes include restaurants opening at half capacity and gyms doing more cleaning and sanitizing. Despite the new rules, there has been some controversy with the reopening.
On one side, sophomore Caitlyn Jenkins believes that stores should and need to reopen. Her gym where she practices gymnastics is reopening, and she intends to go back. She believes the reason businesses were closed was to limit the number of cases, and now that these businesses have been cleaned, sanitized, and are being properly maintained, it is safe to shop, and even work, at these businesses.
"I do think reopening is a good idea because if Americans don't continue working even in these difficult times, we won't be able to bounce back financially," Jenkins said. "I believe that restaurants are doing the right thing by allowing people to be inside their restaurants at this time because the costs would outweigh the benefits."
On the other side, sophomore Hailey Simpson disagrees with the reopenings. She believes that reopening will increase the number of cases, defeating the purpose of the closures in the first place.
"I think reopening is a horrible idea," Simpson said. "Just because we flattened the curve, does not mean that it can't resurface."
As Jenkins and Simpson both said, stores that are facing bankruptcy must reopen. Mr. Jeremy Eppenbaugh, a franchise owner of Farrell's eXtreme Bodyshaping in Southwest Omaha, agrees and has reopened his gym on May 1. However, he changed the gym's routines, including more social distancing, less physical interaction between people and more sanitizing and cleaning. He believes this will keep customers and employees safe while staying open.
"Class sizes are limited and social distancing is required throughout our facility per the current health order from Douglas County," Mr. Eppenbaugh said. "We adhere to a strict cleaning schedule that follows the CDC recommended guidelines. Our member check-in procedure was changed. It is now completely hands-off to minimize contact between members and staff. Most importantly, we remind our members that if they have cold & flu-like systems, feel sick, have a temperature, or believe they may have been exposed, to stay home."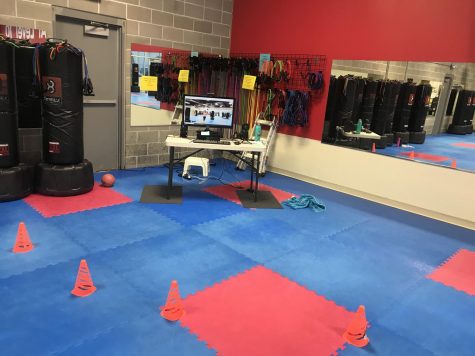 Even school nurse Mrs. Bridget Plathe is unsure of businesses reopening. She believes there is no way to know unless businesses try to reopen. Despite this, she is choosing to stay at home as much as possible to stay safe.
"There is so much unknown that I am not sure any decision to stay closed or reopen is 100% right or wrong at this time," Mrs. Plathe said. "We will only find out as they reopen and continue monitoring and tracking. The important thing for us to remember is to stay home if you are sick, good hand hygiene, social distancing, face masks as needed and limit outings as much as possible until evidence shows that it is safe again."
According to the COVID Tracking Project, there are approximately 8,315 COVID-19 cases in Nebraska. While it is hard to say for sure what will result from reopening, the people of Nebraska will find out soon. As more businesses reopen and more people begin to shop, it will be quite evident if the rules, regulations and changes made any difference for our safety.
Leave a Comment
About the Contributor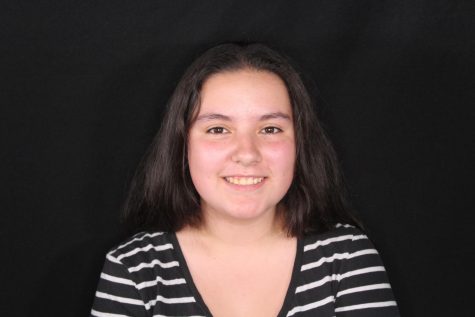 Isa Muhlecke, Staff Reporter
Isa Muhlecke is a junior at GHS and is in her first year on The Dragon staff. She is a reporter. She likes journalism because she likes getting to know...