Takeout Tuesday Dinner
Hiro 88 Via Grub Hub Review
During the past few months, restaurants all over the Metro shut down their dine-in service and limited service to only offering delivery or takeout. While some restaurants might not deliver, apps like Grubhub, DoorDash, Uber Eats and Postmates offer tons of restaurants to deliver from. Grubhub delivers from 388 restaurants in Omaha, and UberEats offers 77 restaurants in Omaha to pick from. While only some restaurants may be unavailable due to where you are located, the apps are extremely helpful during times like this.
This week my family had a sushi night and did not have to leave the house thanks to Grubhub. The app that delivers to my house is Grubhub. Over the past few weeks, my family and I have taken advantage of this delivery service. We ordered Hiro 88 around 6:05 pm. The app told us that the estimated delivery time was 6:55 p.m.-7:05 p.m, and it sends a text when the delivery will arrive. We ordered a large amount of food: three hot meals, two different sushi rolls, soup, salad and an appetizer. The app offered and we chose a "contact-free" option. The Grubhub worker picked up our order at Hiro 88 and dropped it off on our doorstep four minutes late at 7:09 p.m., but it was still hot when it arrived.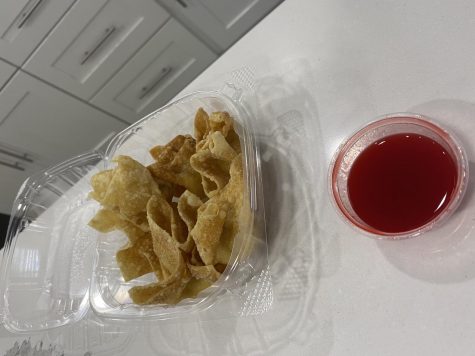 The past few restaurants we have ordered from have been disappointing because our orders were missing. Several items Hiro 88 did a great job of making sure our order was exactly what we ordered and it tasted great.
While I ordered the Golden Gate roll and the stir-fried sesame chicken dinner, my parents shared a Mongolian beef dinner and a teriyaki beef Dinner. We also ordered a side of crab Rangoon and another order of sushi, the sweet chili crab roll. For our sides, we ordered a carrot ginger salad, miso soup, hot and sour soup, along with their fried rice that came with our meals.
Since we ordered a large amount of food, it was a hefty price. The app charged us a $6.99 delivery fee, a $4.65 service fee, sales tax and a driver tip of 20%. All in all, it is pricey but it makes social distancing a little easier when you don't want to make a meal at home. I am not sure if this will become a "Takeout Tuesday" tradition, but I do know that with such an easy experience I will order from Grubhub again.
Leave a Comment
About the Contributor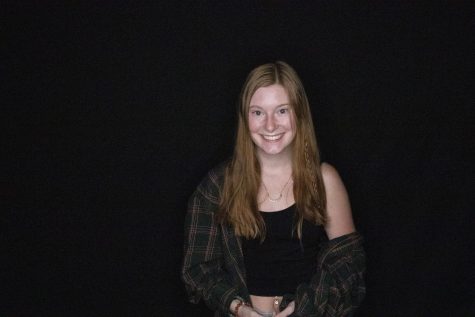 Bayleigh Koch, Staff Reporter
Bayleigh Koch is a senior at GHS and is on her fourth year as a staff writer for The Voice. She is involved in journalism in hopes of uncovering the truth...