Armor or Couture
Rise in Facial Protection Production
Breathing, taking a deep breath, these once normal things have become harder, now smelling the fresh air done through a hot or even itchy mask. Recently, due to the spread and growth of COVID-19, a large portion of the population has begun to wear disposable masks but with this sudden growth of demand, the FDA announced that the supplies will continue to stress if the demand exceeds available supplies. Due to the rising demand and pace that the shelves clear, many have begun to make and sew masks, not only for relatives but also for health care and shipment workers.
"We needed them, and I figured other people needed them," Mrs. Rhea Musil said. "I started making them when they said on the news that there was a high need for them. I love to sew and with everyone being home I felt it was something I could do to help. Also, my son in law came out wearing a kitten mask and asked if I could make him a new one, so I made him a patriotic one, then a few others."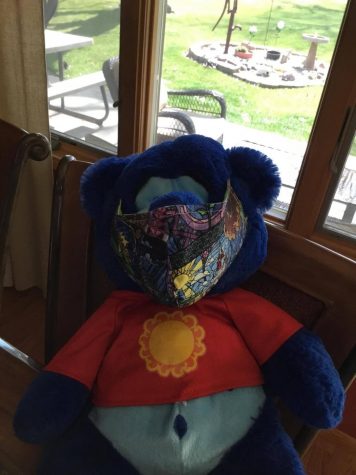 Making masks out of cloth helps reserve surgical masks for hospitals and other emergency services. The surge in the making of homemade masks it has not only ensured that those who are unable to get them in retail stores can get them, but it also allows medical professionals access to supplies and surgical masks they will need. According to the CDC, the recommended face mask for the average citizen is not surgical masks, or N-95 masks, those are critical supplies to healthcare workers and other medical professionals. "I have made masks for family, friends and truck drivers," Mrs. Musil said. "I have made masks for people I didn't know before COVID-19, everyone is in need. I have even made masks for a farmer who needed them while harvesting crops."
Outside of the office and/or fields, many are still wearing masks. By wearing a mask, if someone coughs or sneezes, it helps decrease one's chances of being exposed to the virus. Community members making masks may not be directly saving lives, but they are helping protect others from COVID-19.
"We are not approved to wear the cloth masks people are making, but we can out in public," Medical Assistant Ms. Renea Sorgenfrei said. "People who are making these masks are helping decrease the spread of COVID. Also, as a health care worker, being able to wear them in public is a nice change from the ones we have to wear at work. They are much more comfortable on the face (no skin breakdown) and with the attachment on the back of the head it doesn't break down the skin on the top of your ears. The one Rhea made, I love. When I run to the store I use that one because usually my face is sore and the top of my ears are irritated from the straps. I appreciate the one she made me, it is much more comfortable."
While working in hospitals and/or other medical clinics, many health professionals have had to wear N-95 masks more frequently than prior to COVID-19. An N-95 mask is a mask that is snuggly fit to one's face. According to the United States Department of Labor, everyone required to wear a tight-fitting respirator or an N-95 mask must go through respirator fit testing where they spray you with a spray and if you can smell it, the mask is not tight enough. Due to this, it is very difficult to breathe in an N-95 mask.
"We wear the N-95 when we are in direct contact with patients with suspected COVID or COVID exposure," Ms. Sorgenfrei said. "This mask is designed to prevent us from breathing in tiny airborne particles, such as COVID or tuberculosis. The mask is fitted and forms to your face. They say it can last up to 20 uses. The longer you wear the mask it collects moisture and can make it difficult or feel tight to breathe. The longest I have had to wear mine is two hours straight. It started to get tough to move air at about an hour. I sympathize with those who work inpatient have to wear theirs several hours at a time, especially if they are intubating patients. That would be very uncomfortable and difficult, but it's better than the alternative."
Thanks to those producing homemade masks, health care workers are not only allowed to reserve supplies but also have a comfortable alternative outside of work. Wearing a mask during the COVID-19 pandemic helps protect and decrease the chances of one contracting the virus.
Leave a Comment
About the Contributor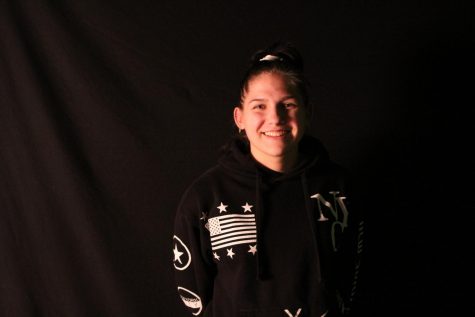 Emma Mayer, Copy Editor
Emma Mayer is a senior at GHS, and this is her second year on The Voice staff. She is the Copy-Editor and enjoys helping staff members write, and perfect...