Coaching The Opposite Sex
Differences Between Boys, Girls
A majority of the sports teams at Gretna High School are coached by males. Coach Bill Heard coaches the softball team and Coach Jerome Skrdla coaches the girl's basketball team. Players take what they have learned in their own experience and use it as they become coaches. It is not easy coaching in general, but coaches Mr. Bill Heard and Mr. Jerome Skrdla have experienced coaching both genders. While others believe, it may be difficult for males to coach females, Skrdla and Heard disagree.
Coach Heard has coached both genders for nine years. He played basketball at Ralston High School and then became their coach years later. Since his arrival at GHS, he has coached the girls softball team and boys basketball team. His time as a high school coach has provided experience in dealing with all the drama and emotions. Despite the argument that girls bring more drama to sports teams, Mr. Heard disagrees.
"Boys teams also experience the same things," said Mr. Heard. "They just call it chemistry instead of drama."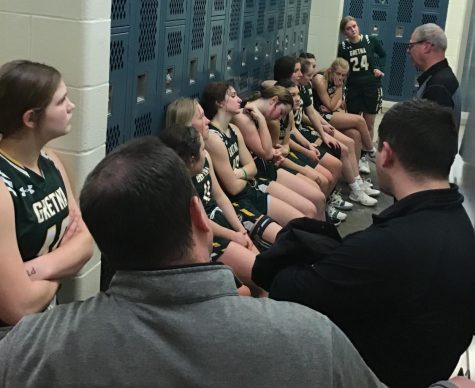 The difference in speed and play is the big difference that Heard and Skrdla have encountered between the two genders. Boys are stronger and faster, but they work just as hard as any girls team they have coached. Athletes Want to win and will work hard to reach that goal. Heard believes girls tend to take failure more to heart, while the boys he has coached do not internalize it.
Mr. Skrdla has been coaching for 37 years. He has coached football, boys track, boys and girls cross country, and girls basketball. In those 37 years, he has nothing negative to say about the effort his teams have shown. He believes it is just as exciting to coach girls, and there is not much of a difference in coaching them. However, he explains how girls find it easier to talk to assistant coaches rather than him as a head coach. It is important to have quality assistant coaches for the players to reach out to.
"I really don't have a preference on coaching boys or girls," said Mr. Skrdla. "In my career, I have had equal success in coaching both and feel that if you treat them as athletes they will respond as athletes. To be an athlete is a standard above just being a participant, it means you have a good work ethic, you are able to set goals, and you are there for the team."
Heard and Skrdla both treated girls the same way they would if they were coaching a boys team. They work hard for their players, so their players will work hard for them. The drama comes and goes with boys and girls teams, but the main goal is to be successful, and Mr. Heard and Mr. Skrdla have had many years of experience helping student-athletes reach their goals.
Leave a Comment
About the Contributor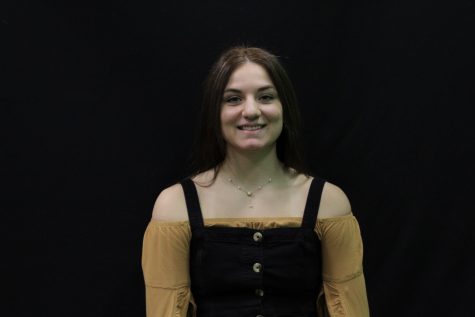 Alexis Spier, Staff Reporter
Alexis Spier is a senior at GHS and is starting her first semester on the Vanguard Magazine Staff. Her position in the magazine is a reporter. She enjoys...