The Digital Age of Sports
Football Team Finds New Way To Connect
Even though the world is asked to stay apart the football team is finding ways to stay apart together. The team has started to use a variety of digital platforms, Zoom and Google Classroom, to stay connected and get a jump on the 2020 season.
"As coaches, we've been talking about trying to stay in touch with the team," head coach Mr. Michael Kayl said. "Try to keep some form of normalcy in these circumstances. This time of year we would do some things in the mornings to work toward the summer and upcoming season. We felt Zoom and Google Classroom would be our best options to do this."
Because the athletes can not have face to face instruction, Zoom and Google Classroom are an attempt to fill the void. The coaches are giving the players drills to work and film to watch while they are at home.
"We are using Zoom for sessions to get together with the players," Coach Kayl said. "See them and explain either with video (Hudl/Youtube) or just walking them through what we're wanting them to do. That's usually done in person but since we can't do that Zoom allows the kids to still see us and hear us. And they can ask questions. Google Classroom gives us a place for the whole team to have easy access to information we want the players to go through. Also if a player can't make the zoom session they can still see what the session was about in the classroom."
Because the athletes have a large amount of free time on their hands, they have tackled the new system head-on. The players are given drills and asked to take videos of themselves to submit to their coaches for review.
"I think it was a good move by the coaching staff considering we can't meet like we used to be able to," junior Tanner Hall said. "And now it gives the coaches a chance to discuss technique and plays with us. Before now I was still lifting and working out, but drill and technique-wise I didn't really know what to do."
All things aside, everything the team is doing is to prepare themselves for the upcoming season. Whether it is by building relationships or training to get better.
"We feel the best part of all this so far is being able to interact with each other," Coach Kayl said. "Getting to see the players and them getting to see and talk to us. I think we're all a little bored and want to be using this time the best we can. We want to be safe and make sure we're doing our part to get through this but still try to get better and be as ready as we possibly can for when we can actually get together."
Overall, the team is taking new measures to make sure COVID 19 does not affect their fall preparations. Using digital platforms may be the new normal, but they are not letting that slow them down.
Leave a Comment
About the Contributor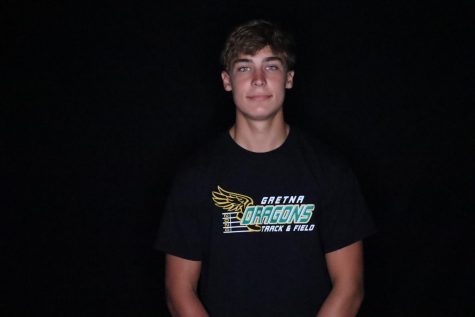 Connor Bulgrin, Editor-In-Chief
Connor Bulgrin is a senior at GHS and this is his third year on The Voice Staff. This is his second year serving as the Editor-In-Chief. He is apart of...