Getting Back Into Routine
Thoughts From Gretna's Youth
It was announced on April 24 through KETV that Gov. Pete Ricketts put a new "normal" in place. Businesses such as barbershops, tattoo parlors, restaurants, nail and hair salons will partially open on May 4.
According to KETV, these buildings can open if they follow specific regulations. For example, businesses that provide a service like hair or nail salons, barbershops, massage or tattoos shops may open if all customers and workers wear masks. Restaurants may resume dine-in services if following certain conditions such as 50% occupancy, parties of no larger than 6 people, parties must maintain a 6-foot distance, no self serve or buffet options should be offered and alcohol may only be served with a meal. For daycare facilities, the 10 person rule will expand to 15. Movie theatres will remain closed until May 31.
This decision to reopen businesses will be put into place on May 4. Senior Kellen McLaughlin feels very optimistic about this decision.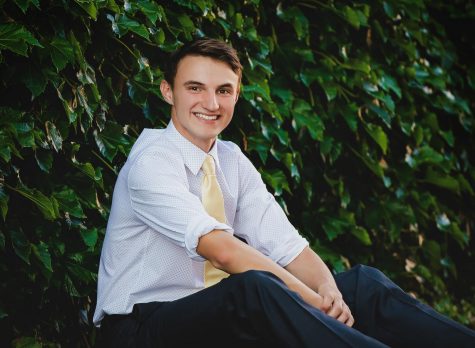 "I first heard that businesses were reopening on the news," McLaughlin said. "Initially, I was happy, because I began to feel very optimistic that things were going back to normal. I just hope that people continue to take social distancing measures seriously, regardless of society beginning to reopen. When these places first closed down, I was grateful that small businesses were taking the needed steps to help prevent the spread of the virus. Of course, I was disappointed I could no longer use their services, but mainly I just felt very understanding."
Although these businesses are starting to re-open, not all people agree with this decision. Junior Megan Weimer believes it is too soon to get back to normal.
"I was at home when I found out places would be re-opening and at first I was confused," Weimer said. "Nebraska hasn't hit it's peak yet, so opening stores again will just make things worse and put more people at risk. I believe it is way too soon to re-open businesses. We need to wait until we have at least plateaued with the virus. I believe reopening businesses will have a more negative impact. It is just giving people another place to contract the virus. If people would social distance like we are being told the quarantine would end a lot sooner."
While students like Weimer disagree with businesses re-opening, others like freshman Maylee Tarver disagree. Tarver believes that things need to start getting back to normal because of the toll it has on the economy.
"I don't think it's too soon to start re-opening businesses because they can't keep the economy going like this," Tarver said. "The economy is going downhill and in order to bring it back up, they have to start re-opening businesses and get rid of the guidelines. I, personally, think that things should go back to normal as soon as possible. I think it will have a more positive impact because then people can at least start going back to their normal and start helping the businesses thrive again."
Although businesses reopening is a concern for some people, others feel that it is the perfect time to start getting back into the normal routine. Restaurants and other businesses are told to follow the precautions Gov. Ricketts put in place to provide a safer environment.
Leave a Comment
About the Contributor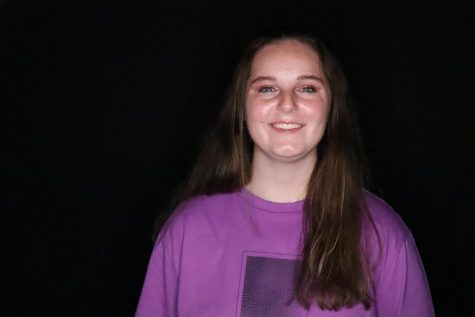 Lauren Eurich, Design Editor
Lauren Eurich is a senior at GHS and in her third year on The Voice staff. She serves as the design editor. She is involved in journalism because she has...