Oh, the Places You'll Go!
Laughs, Learning and Peyton Manning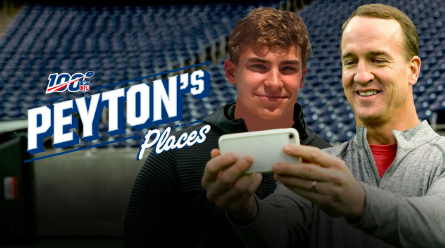 As the 100th season of the NFL wrapped up, the first season of the show Peyton's Places on ESPN+ finished as well. It follows former Indianapolis and Denver quarterback Peyton Manning as he traveled across the country learning about the first 100 years of the NFL. He meets with many influential players and coaches and explains how the modern-day NFL was shaped. Manning's dry humor, sarcasm, and ability to make fun of himself makes the show as comical as historical.
Manning travels through time from the creation of the pro football league to almost every major event in the history of the league. Every episode features at least one special guest that helped shape football in some way. Manning's on-screen chemistry really makes the show fun to watch. His extensive knowledge makes his jokes and pranks funnier. On top of that, he knows of his own star power, so in episodes where he is in public, he makes people feel uncomfortable and is even more sarcastic. Without his humor, the show would be all history lessons, but in just about every episode he reenacts something in his own quirky way. Whether it is playing with a high school team, while dressed in an Elvis Presley outfit, or throwing watermelons, he always has something to spice up the scene.
Even though the show is heavy with watching film and NFL lore, people will not need a bunch of background knowledge to watch it. There are excellent explanations of everything, related to football or not. On the other side, even people who are proficient in their NFL knowledge will most likely learn something. The show uses historical artifacts and sources that are not widely known, thus ensuring that everyone will learn something. In one episode Manning actually travels to Babe Ruth's house, which is a museum, where he finds a hidden replica of the Baltimore Colts Lombardi trophy. I learned that the very first Lombardi trophy is actually missing and that a replica was made for the Baltimore Colts. But because the Colts are now in Indianapolis the trophy was left at the Babe Ruth Museum.
Overall I loved this show. I give it a ten out of ten, the history, humor and what I learned really made me want to watch it. With 30 episodes at about 20 minutes each, it is pretty lengthy, but all of them were good. I had to pay five dollars for ESPN+ for a month\; however, it was well worth it.
Leave a Comment
About the Contributor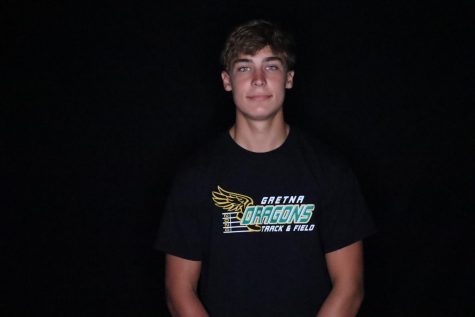 Connor Bulgrin, Editor-In-Chief
Connor Bulgrin is a senior at GHS and this is his third year on The Voice Staff. This is his second year serving as the Editor-In-Chief. He is apart of...