Color of Hope Basketball Game
Cancer Awareness Shirts Help Raise Money for Research
On Jan. 31, different colors flooded the Papillion-La Vista gym. Once a year, Papillion-La Vista hosts one basketball game to raise money for cancer research. Students could pick a shirt with a certain color that represented a cancer that affected their life or a cancer that meant something to them. This year both GHS varsity basketball teams took part in the fundraiser.
"It [the basketball game] was awesome, anytime you have the opportunity to be in something bigger than yourself," assistant girls basketball coach Mr. Jon Swanson said. "A community event as important as battling cancer is awesome."
Papillion-La Vista teacher Ms. Michelle Mathison created the Color of Hope 14 years ago when her mom was diagnosed with colon cancer. Instead of a pink out, her idea was to have different color shirts to show awareness to all cancers. The shirts came in 26 colors to represent 26 different cancers. The basketball players wore their jerseys but the crowd wore the Color of Hope shirts in all different colors.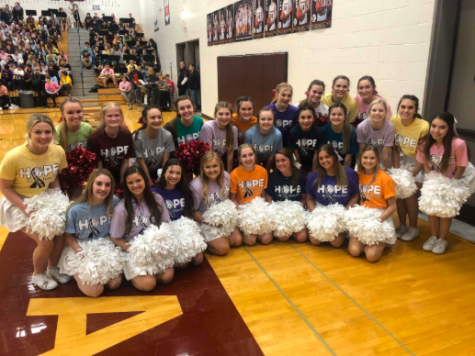 "I had the light yellow shirt that represented bone cancer for my grandpa," sophomore Presley Lightwine said. "It was awesome to see so many support such a good cause, even if they did not like basketball."
Papillion-La Vista is the only school that does the Color of Hope shirts. Over 13 years Ms. Mathison has raised more than $90,000 dollars for the American Cancer Society. Another reason why the shirts were so different from other fundraisers was that all cancers were recognized instead of one.
"Watching the game on the bleachers, it was so cool to look up and see all the students supporting different cancers," sophomore Reese Jaeger said. "I thought it brought more energy to the game, giving it more of a purpose for the people playing."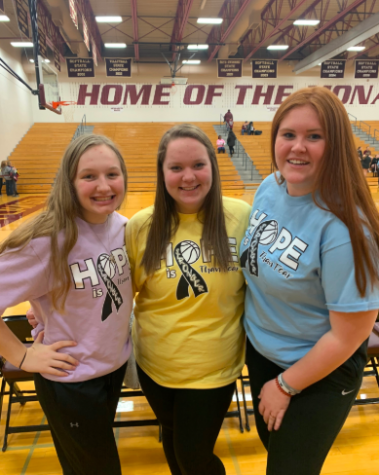 After the fourth quarter of the girls' basketball game, they ended up going into overtime. Papillion-La Vista ended up winning with a score of 47-46. The boys' basketball game was also close, with Papillion-La Vista winning 55-52. The fundraiser was not just for the basketball games, but it showed a community of people showing awareness of all cancers.
Leave a Comment
About the Contributor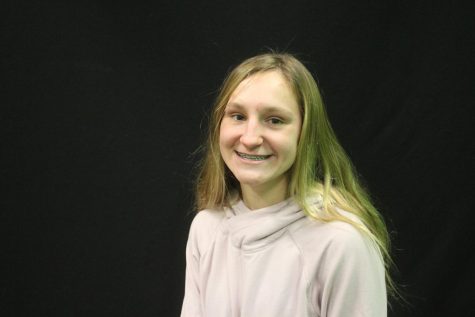 Grace Coufal, Staff Reporter
 Grace Coufal is a sophomore at GHS and it is her second year of The Voice Staff. She is a staff reporter. She likes being in journalism because she loves...