The Next Bond?
Jack Ryan Series Shakes The Industry
The spy film industry has dominated for decades from James Bond to Jason Bourne to the Kingsman. All have intrigued the public with the idea that spies could be living among us, on important assignments or ready to stop a world-ending event. Amazon Prime series Tom Clancy's Jack Ryan is no different from these famous titles, but it also adds a unique touch on this genre since it is a spy series. I expected this series to be another wash up, unrealistic and a wanna-be spy franchise, but I was so wrong. Jack Ryan's plotline and settings really were shocking and masterfully executed.
Tom Clancy wrote both seasons to perfection. Season one focuses on the threat of terrorism. This season takes a potential real-life scenario and turns into an amazing adventure. Jack Ryan (John Krasinski) works for the Central Intelligence Agency (CIA) and tracks a dirty bank account to the terrorist-filled country of Yemen. The CIA assigns Ryan to the region, and through many setbacks, he eventually tracks down the terrorists. Watching the season unfold, it forced me to wonder what the real mission the CIA does on a consistent basis is. The storytelling was accurate and thrilling to watch.
Even when the first season turned out to be incredible and very well-liked, the second season blew it out of the water. The latest series installation takes place in Venezuela and focuses on government corruption. It was very interesting to watch because many of the events that the series portrays actually happened in Venezuela. The country is basically in ruins solely because the leaders did not lead responsibly and were in power only for personal use. Jack Ryan displays this very well. In season two, Ryan was sent in-country with a CIA team to solve the many mysteries that were speculated about the Venezuelan government. Through many firefights, kidnapping, murders, and stealth missions, the United States eventually solves the major South American crisis.
Both seasons include such interesting storylines and characters that really bring the whole series together. The level of storytelling detail from the hidden corruption to the background reactions are fascinating. I would definitely recommend this for anyone seeking a good thriller and CIA series but also to anyone who likes an extremely well-written storyline. It is a must-see work of Hollywood art. The first two seasons (16 episodes) are streaming on Amazon Prime Video.
Leave a Comment
About the Contributor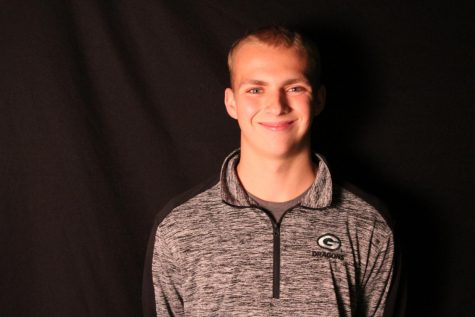 Ethan Menning, Sports Editor
Ethan Menning is a sophomore at GHS, and this is in his first year on The Voice staff. He is a sports editor who enjoys getting the story out in a real...