Curtain Rises on 'NEWSIES' April 27, 28 and 29
Sixty Students Involved in Musical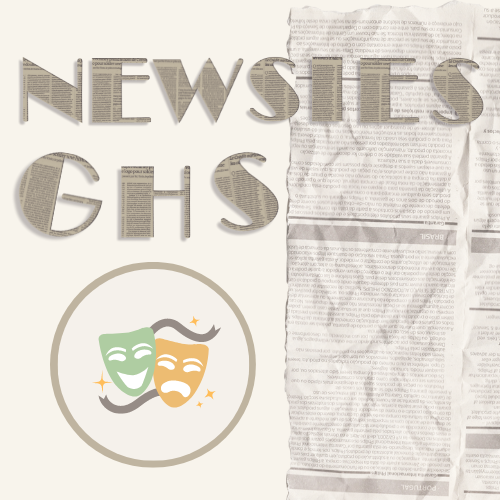 Here at Gretna High School (GHS), music is one of the more popular activities offered. Many students have taken time and effort to show their love for music. This year, students will be performing the musical  "NEWSIES."
"We have some really cool choreography and really talented actors and singers, so I think that we definitely have a good chance of doing well," said junior Arabelle Horst said. "I'm excited to see the finished product and be able to perform the musical."
The nights of the production will be from 6 to  9:30 p.m. on April 27-29th in the GHS theater. There are around 60 students performing in the musical. It' is a popular Disney film based on a true story from the Newsboys Strike of 1899. The storyline is follows a group of brave newsboys who become unlikely heroes when they take a stand against a newspaper business to fight for what they believe in.
"Everyone is really nice and they're always really supportive and they don't shut you down," said freshman Madison Davenport said. "I'm really happy we get to do 'NEWSIES' this year because it's one of my favorites, and I'm glad I even get to be in it.,"
Musical theater is a combo of four essential elements: songs, spoken dialogue, acting and dance. They all bring together one thing that they have in common: communication. Being able to put together a great show is an important factor to the actors to show they can have fun and enjoy their time on set, as well as being focused and working together.
"It's definitely cool to get to make music and perform but it's a lot of fun to do it with people that you like and have fun with," said Horst said. "Especially when you're in an environment you feel comfortable in."
"NEWSIES" is a great production that much of the cast is excited to be able to partake in. They are eager to showcase the remarkable work and choreography that went into this piece.
Leave a Comment
About the Contributor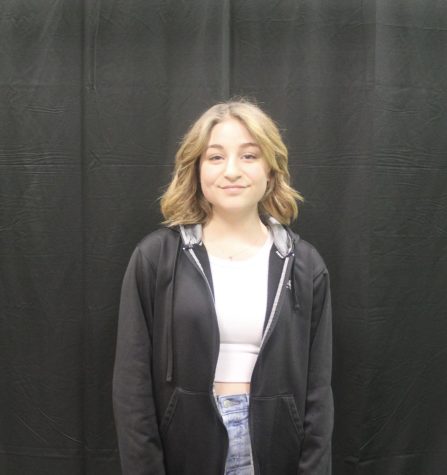 Abigale McQuain, Reporter
Abigale McQuain is a freshman at GHS and this is her first year with Gretna Media. She serves as a reporter. She is interested in journalism because she...