Janitor Shortage Creates Challenges at GHS
Walking into the high school each morning, students are met with vacuumed floors, clean bathrooms and a building that is ready for the day. Behind the scenes are the janitors, who work hard to keep the school in good condition. Right now at GHS, there is a janitor shortage, and help is needed.
This current janitor staff shortage affects everyone in the building. Each night, when everyone leaves the school, the janitors are hard at work, cleaning. Principal Mr. Todd Mueller said he feels as though many places in society are facing shortages right now.
"I think, just in general, if you look around society, everyone's got 'help wanted' posters," Mr. Mueller said. "I think everybody's having a difficult time finding employees at this point. I don't think it matters what field it is, that seems to be a general thing across society."
Not only will the latest shortage affect the rest of the school, but it will also affect the janitors and how hard they have to work. For head custodian Mr. Tim Cox, this shortage has affected him and the amount of work that he and the other janitors have to do.
"It's affecting all the cleaning staff with overtime trying to get everything done at night," Mr. Cox wrote in an email response. "Sometimes we are three out of five short in just the high school alone. I don't feel that we are under appreciated, but it does give you extra stress."
Recycling is one way to reduce the amount of trash that needs to be collected by the janitors. Many classrooms at GHS have boxes to collect materials for reuse.
"Mr. Slusher's room is a great example of how recycling can help the janitors," senior Kiera Morgan said. "Mr. Slusher has recycling for plastic, cans and wrappers so the trash cans are less full than in most classes. The janitors only have to empty his class trashcan two to three times a week instead of every day."
All students at GHS can help the custodians by throwing away trash, cleaning up after themselves and not making unnecessary messes. By doing things like this, students can save the janitors' time and help them throughout this staffing shortage.
Leave a Comment
About the Contributor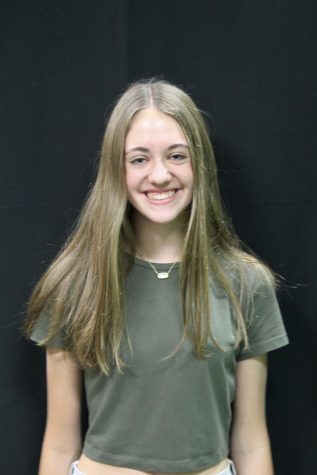 Mia Yungtum, Reporter
Mia Yungtum is a sophomore at Gretna High School and it is her first year in the journalism program. She serves as photographer and writer. She is involved...