GHS Counselors, Students Face Challenges With Resources
With the large number of students at GHS, it can be difficult for only four counselors to address all the needs of every student who requires help. Even so, they still do the best they can to offer resources to every person who may need them. 
"I do think there is an ever growing need for comprehensive counseling programs to address the students' growth academically, personally, socially and career wise planning for the post secondary life," counselor Brandon Shostak said. 
Although they are helpful when it comes to preparing for the future and academic problems, there are students, such as senior Abby Turpen, who said she has not had the best experience. 
"I don't even know how I would go about getting help in the office," Turpen said. "Every time I have gone in they seem impatient, and it's sort of intimidating."
The counselors do not always have the time to help every student who comes to see them at that moment, and instead leave them with a list of resources they can use and visit with the student later on. One they often leave with a student contains a list of numbers to hotlines for mental health, substance abuse, grief counseling and other mental health resource hotlines as well as names, numbers and links to different support groups. 
Junior Addison Dauel said she feels as though the school social/emotional counselor is more helpful for kids who are struggling with mental health rather than visiting with the counselors.
"I spend every day with Mrs. (Cassie) Benak, she is like a mom to me," Dauel said. "The other staff at the counseling office have helped me more with academic work during high school and preparation for what happens to me after college."
Along with the counseling staff and the resources they offer, there is almost always access to an emotional support dog on campus. There are three canines that visit GHS on a regular basis, including counselor Mrs. Melissa Ryan's dog, Winnie, who is in the Guidance Office every Monday and Thursday. 
When struggling with mental health, it is common among teenagers to not want to talk and instead shut down. In certain cases, this makes animals a better fit to ease them into being open and honest about what they are feeling. Some mention a boost in their mood when they get to interact with one of the support dogs or report feeling more relaxed after having a tough day. 
"I love when Henry comes to school," Turpen said. "It just makes my day to be able to pet him."
Although GHS has a large number of students and a fairly small number of counselors, there are always people to talk to and resources that are available. 
View Comments (1)
About the Contributor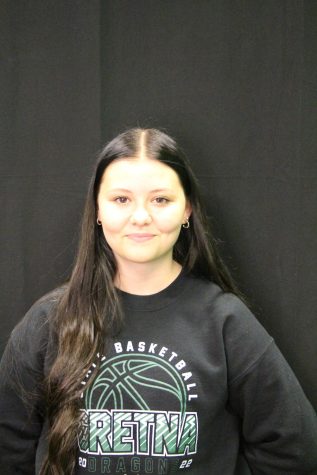 Cadee McCoid, Co-editor Gretna Media
Cadee McCoid is a sophomore at GHS and this is her second year with Gretna Media. She serves as a co-editor. She is involved in journalism because she...