State One Act Set for Dec. 9; GHS Cast Practices and Prepares
The season for One Act has been full of new experiences and hard work. Throughout October and November they have practiced and rehearsed regularly in preparation for districts and state.  District competition will be Tuesday, Nov. 29, at GHS.  Nov. 29 is also the school AI Day.
The One Act team has been going to state since 1985 under the leadership of Mrs. Carole Carraher, but this year the program has been changed drastically. Mrs. Carraher's retirement from the position has paved the way for the group's new leader, English teacher Ms. Brooke Berube.
This shift is new for both the actors, and the director. With a new director, all actors are willing to put forward the time to continue the champion legacy. Devoting hours after school and late into the night, this team is taking every opportunity to better themselves.
State One Act will take place on Dec. 9 in Norfolk, and the group is pumped for this yearly event. Hoping to continue their winning streak, the team is working harder than ever before. Sophomore Colton Knott is looking forward to yet another year of One Act.
"I am feeling very good about this year's state," Knott said. "I think that state will go very well and I'm hoping, knock on wood, that it will. We've had some challenges that we hadn't had in previous seasons but I still think that we're going to have a very good competition."
Throughout all new trials and regulations, One Act has been able to work as a team and overcome obstacles together. This group is a prime example of adjusting to changes and becoming better as a team through it all.
Leave a Comment
About the Contributor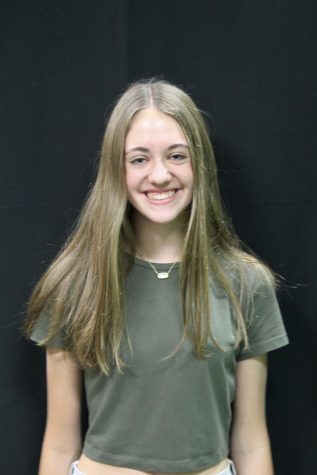 Mia Yungtum, Reporter
Mia Yungtum is a sophomore at Gretna High School and it is her first year in the journalism program. She serves as photographer and writer. She is involved...