Feeling the Pressure on the Field
Athletes Discuss Mental Health
There are  254 students attending GHS who are involved in a fall varsity sport this school year. A NCAA study found that nearly 25% of the athletes they surveyed are feeling mentally exhausted due to sports, and an even higher number of athletes are feeling extremely overwhelmed. 
"I think sports definitely play into anxiety," sophomore Colton Knott (cross country) said. "There is a constant pressure to want to be good, and I know personally that I will worry if I'm good enough or not."
Winning can sometimes create tense environments in which athletes typically find themselves longing to escape. Some may feel as though they must win to be worthy or important.
"In sports, an athlete always wants to do their best, so if they feel like they came up short of that, it can lead to feelings of depression and feeling that you let your team down," junior Isaiah Weber (football) said. "Anxiety is the same thing. Athletes put too much pressure on themselves to do something that can mess with their mind."
Many athletes feel as though they have always been taught to "tough it out" or to not express their fear or anxiety. Sophomore Andrew Jones said he believes that in order to leave your comfort zone and grow, you can't stay isolated forever. 
Sports teach student athletes how to learn and improve to their best abilities. Many see that it's all about self-sacrifice and discipline. All of those messages often come despite winning or losing games. 
"Students may feel like they are not good enough or that they need to perform a certain way," senior Zane Flores (football) said. "Since sports take up a lot of time, they could fall behind in school if they are not staying on top of everything."
A NCAA study found that when a student-athlete is injured, there is a normal emotional reaction that includes processing the medical information about the injury, as well as coping emotionally with the injury.
"I was personally affected when I couldn't play for three weeks because I had a back and arm problem. I started to believe that nothing good would ever happen." sophomore Alexis Jensen (softball). "I overcame it by realizing people have recovered from much worse than I did, and it has helped since then."
It is not uncommon for student-athletes to feel intense pressure to do well in both school and sports. As the pressure to win increases, athletes and coaches spend more time training and feel more stress, which sometimes leads to overtraining and burnout. 
"It's important to note that having a job and playing sports can be very draining," Knott said. "When I don't have practice I'm usually working. This can make me feel like I'm just constantly running around, and sometimes I feel burnt out."
As a society, people must make time to develop well-rounded humans, not just athletes. Jones said he believes that it is important that parents, coaches and teammates are all able to provide encouragement, support and suggestions to athletes who could be struggling. Athletes should feel that they are valued as a person more than they are as an athlete. 
"Having a positive and likable coach plays an enormous role on the stress levels and overall team aspect of the sport," Weber said. "Having a negative and unsupportive coach will result in a negative effect on the team atmosphere."
Student athletes should recognize that it is ok not to be ok. With more than 1700 students in this high school, students can become very vulnerable when it comes to mental health.
Leave a Comment
About the Contributors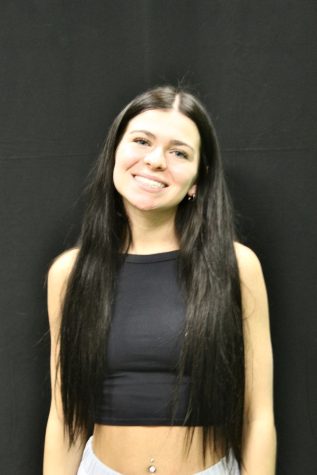 Jasmyn Eden, Reporter
Jasmyn Eden is a sophomore at GHS and this is her first year with Gretna Media. She serves as a reporter and a photographer. She is interested in journalism...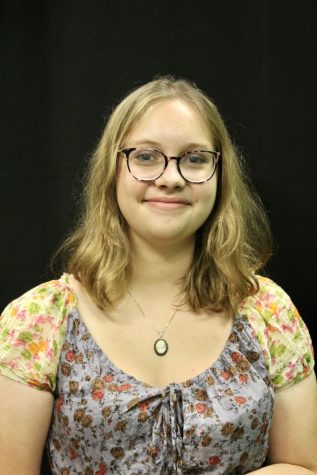 Onnika Moore, Reporter
Onnika Moore is a sophomore at GHS and is in her second year in the journalism program. She serves as a reporter for Gretna Media. She is involved in journalism...