Four Bases, Three Strikes, Two Teams, One Winner
Personal Account of the 2022 Dragon Softball Class A State Championship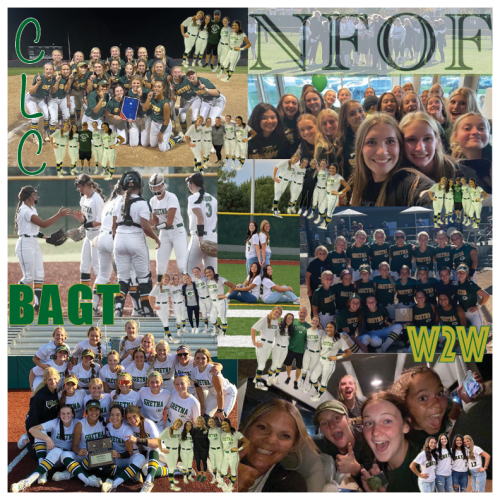 Psychology says that our reflexes are broken. We should not be standing still waiting for a hard yellow ball to come at us. Our reflexes are supposed to kick in, only they do not. I worked for years training myself to knock that ball down if it ever came towards me. The GHS varsity softball team worked hard, starting in June, to push every record this school had ever seen to win a Class A State Championship. We left everything on that field, it was just not enough. 
The play became slow motion as I watched the tip of her finger brush the edge of the plate. The umpire shouted safe and the world stopped for a moment. My life did not end, my family did not die, but a part of me will never be the same again. That was the last moment of my softball career. That was how my favorite team exited the 2022 softball season.
There were tears, more than I have cried in a long while. There were hugs for many minutes, tight and pain filled. There were words spoken explaining how amazing I was as a person and if there was anything I needed to just reach out. I looked around my team, and could not think of how that could possibly be true. It appeared like a warzone. The sky was gray and the tearstained faces looking for the next person to embrace. Until the dust on the field settled and we packed up for our trek home. There was nothing more to say. We walked in silence. We packed in forced laughs, and not until we were almost to York did we finally relax and smile in peace as music filled the van.      
I was glad it went straight into the weekend. I did not want to face what I knew was waiting when we got back. It was time that I could spend not in reality, but in the comfort of my denial instead. On our way home, people had already posted about the game and how happy they were that we lost. How we deserved to fail and how one player spoiled the whole game for us. I do not think this was the case, however. The game did not come down to that one play, but, at that moment, it felt as if it was the truth that none of us wanted to admit. 
Back at school, nothing had really changed. Everyone just looked at us as if they wanted to talk about it, but my face told them differently. I do not bring it up and do not wish to either. It is an experience that none of them could ever understand. No story could describe how any of us felt or are feeling right now. The worst part was that everyone was right. Throughout the season,  few people supported us in school, especially with football going on. 
At the end of the day, my team worked as hard as any other team, probably moreso, it just was not our time. We left everything on that field and there is nothing more I could ever ask for from my team. From Metro Conference champs, to district champs, to being undefeated in regular season, there is nothing to be ashamed of. Was it a painful end? Yes, in a way it was. But in a way, it was the best moment of my career. Although there can only be one winner, I feel as if we still won the season because I was surrounded by some of the best teammates I have ever had. It was an honor to play with each of them, and if this is the way my career ends then I am one of the most grateful people to go through this sport. It is a game of failure, but we did not fail in the slightest, for we had something that no one else did. We had each other.       
Leave a Comment
About the Contributor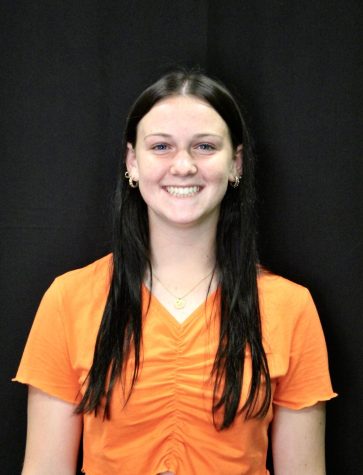 Ansley Gydesen, Co-editor Gretna Media
Ansley Gydesen is a senior at GHS and in her fourth year of being involved with Gretna Media. She is involved in journalism because she thinks it is a...