50-Mile March Goes Through Gretna
Going the distance for homeless veterans raised money that made a difference
More than 100 walkers and volunteers gathered at the capitol building in Lincoln on Aug. 20 at 5 p.m. to begin a 50-mile march for U.S. veterans. The march was about 23 hours long with five 45 minute rest stops. On Sunday, Aug. 21, the group went through Gretna on the way to LaVista.
There was also an after party at the end to celebrate the money raised in support of veterans and the sacrifices they made for the country. 
"We're raising almost $200,000 for three different charities," walker and Gretna resident Coni Almquist said. "The whole purpose of this walk is to raise awareness for our community and know that there are veterans that struggle with not having a home and mental illness." 
To qualify, each participant was required to do a 10-mile walk with a 50 pound vest on. Walking the 50 miles was not just physical work, mental toughness came into play as well. Volunteers, as well as walkers, stayed up for more than 24 hours to make this event possible. 
 "It's important that people come out and cheer them on because it's very hard for them,"  volunteer Jennifer Baumann said. Baumann also lives in Gretna. "My dad is a veteran and it means a lot to him. I also wanted to support my friends." 
People came out to walk and support for many different reasons. Some came to support veterans while others came to push themselves. Business owners volunteered as well to host rest stops for the walkers.
"Fareway is always here to recognize services and sacrifice, and it seemed like an easy way to give back," Gretna Fareway manager Charles Driscoll said. "We're always looking for ways to recognize veterans, local first responders, teachers and schools." 
Events such as these make differences for veterans. Through donations and money raised, they are able to find housing and other essentials to make their lives just a little easier.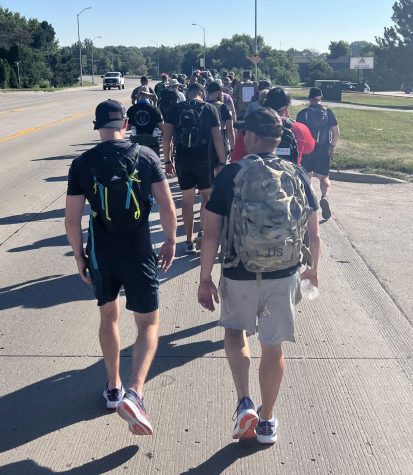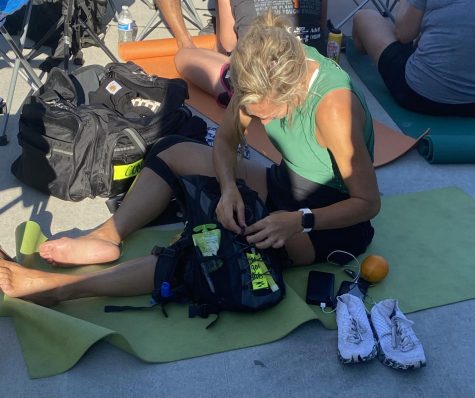 Leave a Comment
About the Contributors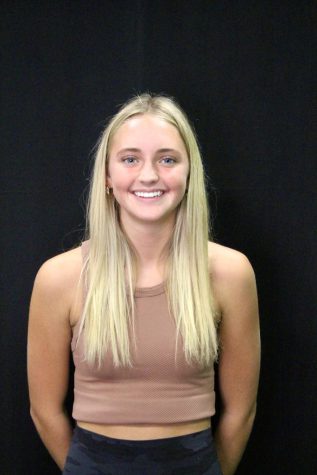 Anna Gonsior, Reporter
Anna Gonsior is a sophomore at GHS and in her first year with Gretna Media. She serves as a yearbook reporter and photographer. She is interested in journalism...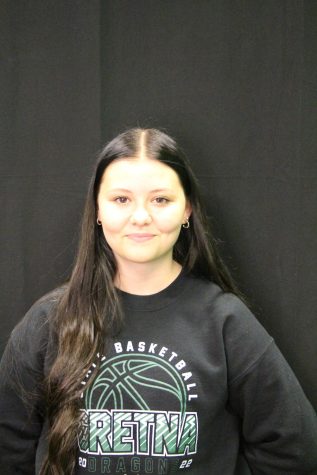 Cadee McCoid, Co-editor Gretna Media
Cadee McCoid is a sophomore at GHS and this is her second year with Gretna Media. She serves as a co-editor. She is involved in journalism because she...