A Day of Academic Intervention
Students use a partial day off completing work and relaxing
On May 10 GHS held an AID (Academic Intervention Day).This day was a time for students with late assignments to come in to work with teachers to complete their missing work worrying about new things being assigned. It was also a time when teachers could give one on one help to students who needed it.
"I feel like it motivates students with late work to get their stuff done," freshman Claire Miller said. "It also gives students who can't get their assignments done in time for AID a time to come in and work on their late assignments."
There are a number of reasons why the administration may choose to have an AID. For this particular day, the reason for the time off was the district track meet that was being hosted by GHS and seniors' graduation practice. There was simply not enough space in the parking lot for all of the students, the track teams, and the people coming to watch the track teams.
"Initially we chose that it was for covid and kids that couldn't come in due to covid, we could limit their chances of being in close proximity to other students," assistant principal Mr. John Heckenlivley said. "After that point we just looked and when our incomplete assignments got to a certain number we would ask if we could have a day coming up to get those kids in so that they could get some one-on-one time with their teachers."
Not only does this day give students with late school work time to catch up, but it also gives students with their assignments completed a well deserved break. Although some students think there should be AID days more often, that would be very difficult for the administration to get approved.
"We are a district of seven elementarys two middles and one high school, but things are different for the high school and a lot of the time middle and elementary school teachers find it unfair that they have to teach and high school teachers don't on these days," Mr. Heckenlivley said. "It is also just another day less for instruction for students. It cuts back a day of teaching and instruction."
Although a number of students do not enjoy having to come in on these Academic Intervention days, they still recognize the usefulness and benefits of this.
"I obviously don't like going in when most people don't have to," freshman Preslie Tuma said. "It gives me a chance to catch up on missing work and take tests that it was hard to find time to take before."
The majority of students find AI days to be extremely helpful and beneficial. They allow time for students to either relax with the comfort of knowing their work is completed or come into school to get caught up on late assignments.
Leave a Comment
About the Contributor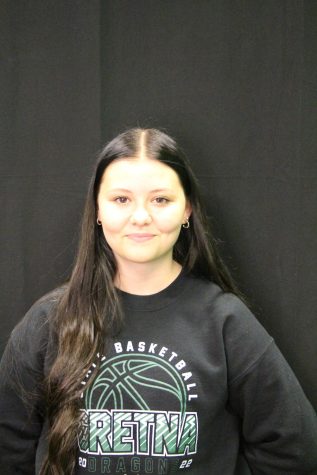 Cadee McCoid, Co-editor Gretna Media
Cadee McCoid is a sophomore at GHS and this is her second year with Gretna Media. She serves as a co-editor. She is involved in journalism because she...