Rising Star
Young, Talented Gospel Artist goes Viral for Second Time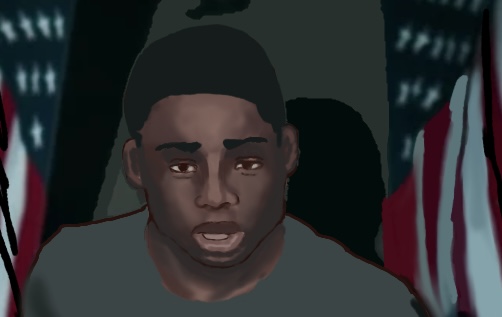 "Will I live or will I end up dead? It's an unequal sequel" Keedron Bryant's lyric explains how many people feel targeted for their race, ethnicity, etc. This specific quote is from Bryant's best known song, "I Just Wanna Live". This song in particular was crafted to hold powerful and devastatingly beautiful lyrics that are paired well with his smooth tenor voice. Not only are his songs beautiful, but they also harbor compelling messages and themes. He was able to tell the stories of those who were not able to share it themselves, and I cannot stress enough how much I recommend his work.
It is almost unbelievable that he has such a successful platform at the age of 14 years old. He was born in Sicily, Italy and he decided to be a singer at the age of 7. The peak of his popularity was when he sang "I Just Wanna Live" during the Black Lives Matter protests that went on all over the country in May-Aug. of 2020. The song was written by his mother, Johnetta Bryant, just days after George Floyd's murder and, a clip of the song became viral on instagram, earning over 4 million views. The song was even made 2020's song of the year by the Associated Press. Despite gaining recognition from past president Barack Obama, singer Janet Jackson, and even basketball player Lebron James for his initial video Bryant is a fairly unknown artist.
Even though I don't usually experiment with different artists and genres, I was pleasantly surprised by Keedron Bryant's discography. It is simply amazing. He perfectly blends together modern rhythms and beats with a smooth gospel voice that sounds breathtaking. Also he has a plethora of covers and remakes such as, "Give Love on Christmas Day", "Mercy Mercy Me (The Ecology)", and "Wonderful Christmas Time". All together he has 20 songs. Each is written with such emotion and rawness that other music artists cannot seem to have.
I think now is the perfect time to check out his work because his new EP, "Keedron", came out on January 13, 2022. The EP has six songs altogether, varying in genre and tone, and it is a delightful addition to my playlist. My personal favorite is "Blackberry Sauce" because of the soothing saxophone, the genius lyrics, and Bryant's smooth voice.
From his first hit to his most recent few songs, he really made a name for himself at such a young age. Even in the face of injustice, Bryant made a beautiful ballad after a world-wide tragedy. The various BLM protests that went on all around the country was a reminder that change was needed and deserved and Bryant became the voice to carry others that could not stand up for themselves. I would definitely recommend Bryant's music to anyone, no matter their tastes, because it is guaranteed that you will find something to love.
Leave a Comment
About the Contributor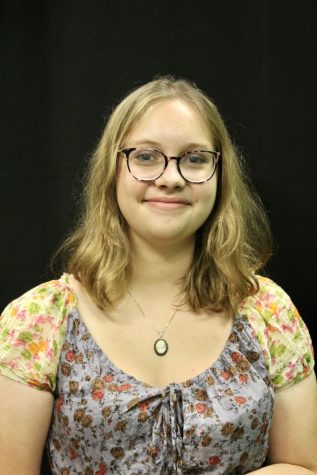 Onnika Moore, Reporter
Onnika Moore is a sophomore at GHS and is in her second year in the journalism program. She serves as a reporter for Gretna Media. She is involved in journalism...