One Act is for Family
Cast, Directors, Spectators Looking Towards End Goals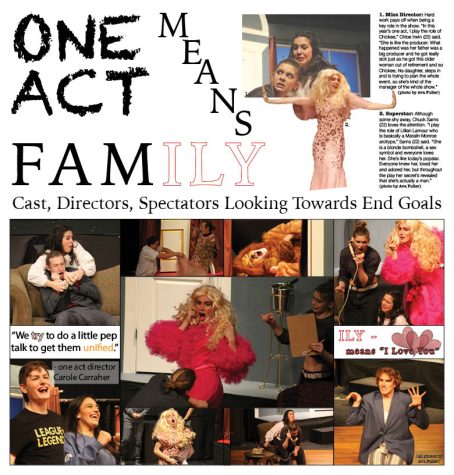 After twenty-seven years of state titles, the One Act program is striving for one more. After their first community performance on Sunday, Nov. 21, they made the adjustment necessary to clear the way for districts, in Kearney on Dec. 4, and state, in Norfolk on Dec. 10. With four days a week and a total of about 12 hours of work put in at rehearsal, the family-like connections of the cast and the traditions before each performance, they are poised to come home as champions.
"I was very nervous ahead of time to know if we had covered all of our bases to even get through a performance," One Act director Mrs. Carole Carraher said. "I was nervous because we hadn't had a very great rehearsal the two days before, but as soon as the lights went on and the curtains opened the audience was really with us and our kids were energetic. They just had some really, really sparkling spots on stage, so overall we're in really good shape."
Although ironing out the details is a key component in the road to victory, having well-rounded chemistry on stage is also important. Team bonding happens over the course of the 12 week season as the One Act cast is amid each other for a lengthy period of time between traveling and rehearsals.
"My favorite thing about One Act would have to be the community, with the sense of the atmosphere that brings us all together for our love of the arts or just each other." senior Chuck Sams said. " It really brings us together to fight for that goal every year. These people are my family. This is my fourth year, so I know these people. I see Erin (Pollard) every year, Lucky (Kiley Luchsinger), (Patrick) White, Carole (Carraher), even the set movers and the people that randomly come in to sew. It's just a sense of unity, community and love. That's what brings us to a state championship every year." Each year the One Act continues the traditions and superstitions that have been performed since their first win and will continue to be performed until their last. Whenever someone brings up going to or winning state, everyone immediately knocks on wood to satisfy that superstition. Others take getting ready before the show into their own hands to ensure they are prepared to go on stage.
"I like to warm up my body before a show," senior Chloe Irwin said. "That includes stretches and other stuff like that. I do a lot of physicality so I want to be warm so that the first 15 minutes of a 30 minute play isn't me just warming up. I also do vocal exercises to try and get my voice into a good space. We also do our One Act stuff with the passing of the energy and Carole does a little speech."
As One Act swept districts with a perfect score, the cast will buckle down further to reach their end goal of winning state for the twelfth year in a row. They practice almost every day, continue to form a bond with one another and keep the traditions and superstitions alive, as they made it to Norfolk to bring home state title number twenty-eight.
Leave a Comment
About the Contributors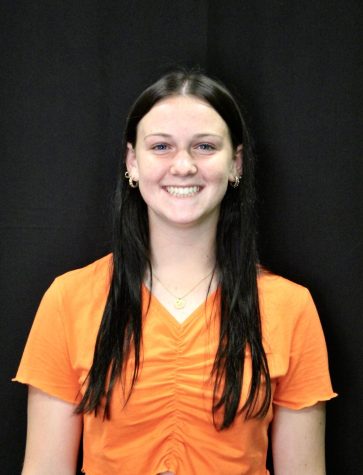 Ansley Gydesen, Co-editor Gretna Media
Ansley Gydesen is a senior at GHS and in her fourth year of being involved with Gretna Media. She is involved in journalism because she thinks it is a...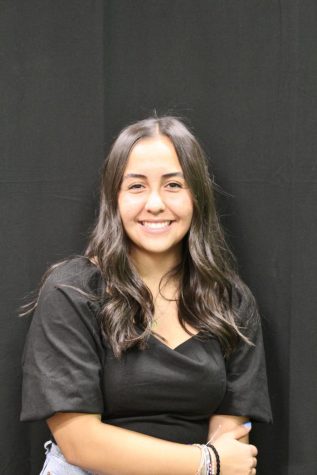 Ava Fuller, Co-editor Gretna Media
Ava Fuller is a junior at GHS. She is involved in journalism because she enjoys the editing process along with writing stories for others to enjoy. Her...