Diving Into Spanish Club
Members Share Experiences, Memories
Spanish Club looks different due to COVID-19 but the love for the culture and language has made students return despite changes. The club is full of fun experiences such as making crafts crafts like pinatas, developing Spanish skills and cooking Spanish dishes using safety precautions.
"We play Spanish games, watch movies, do crafts and hopefully this year cook." Spanish instructor Ms. Caitlyn Allely said.
There are benefits of learning a new language and Spanish Club is the perfect way to learn how to speak more fluently, since the club is there for members to practice their knowledge in the language by talking to one another. Although students learn the basics in the required two years of foreign language, they do not necessarily perfect the language and how to speak it. This is what Spanish Club is helping students do.
"I think it's a fun opportunity for students to practice the language in a low stress space," Ms. Allely said. "They get more cultural knowledge and more opportunity to practice."
Students spend over seven hours a day at school and going to clubs extends that amount of time. However, teachers agree that it is beneficial to stay and learn even more after school. There are ways to expand one's knowledge whether it be in sports, the math center or in performing arts.
"It's cool to see students excited about the language and want to give up their personal time to come," Ms. Allely said. "We are always open to trying new ideas. They get more cultural knowledge, and more opportunity to practice."
The Spanish Club is not only a good way to learn more, but can also benefit students in their future. For freshman Noelle Williams, she is hoping to continue learning the language while also adding a variety of items to her college applications.
"I wanted to join Spanish Club so I could put it on my college applications so I can advance my Spanish-speaking skills," Williams said. "I would say to definitely try it out because you never know what you are going to get from your experience."
There is something our student body can gain from this club, such as learning how to speak the language to improving yourself. Students can gain friends, recipes and memories that will last a lifetime.
"My favorite memory from Spanish club was trying different foods and drinks at an event I volunteered at," 2019 alumna Emma Peters said. "It was all new to me and delicious."
There are many events that members have the opportunity to participate in. The students can gain many cultural experiences, that lets them have a more educated outlook on the language.
"Two of my favorite events were Spanish dancing lessons and eating at an authentic Mexican restaurant with delicious food," Peters said. "These experiences taught me about Spanish culture, including their food, holidays and traditional dances."
Many things can be learned from participating in Spanish Club. The club meets twice a month and anyone is welcome to join at any time.
Leave a Comment
About the Contributor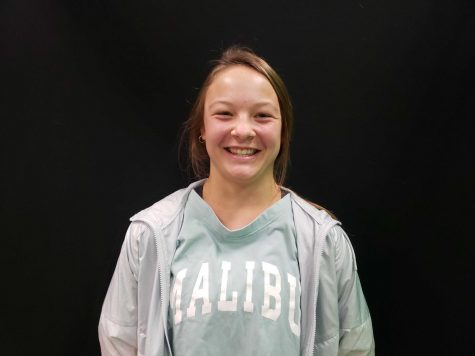 Klare Peters, Staff Reporter
Klare Peters is a freshman at GHS in her first year on The Voice Staff. She is involved in journalism because she feels it is important to state your opinion...