Check That
Students Join Over Love of Chess
Even though school activities looked different this year, the chess club still managed to meet and share their love for the game. The club started meeting first semester, but welcomed new members at any time. Run by Mrs. Kari Bulgrin, the club met in the library on Friday afternoons.
"Years ago, some students asked me to sponsor a chess club," Mrs. Bulgrin said. " Last year we traveled and went to chess competitions, but this year has been different because of COVID."
Due to the pandemic, there were no chess competitions so the club only played against each other after school. Students came together to enjoy the strategy of the game and create connections with peers who shared the same love of chess.
"I started playing when I joined the club so it is something very new to me," senior Addison Ubele said. "I enjoy the strategies part of the game and it is just a really fun club to be in that is definitely worth joining."
By joining the club, Ubele was able to quickly pick up the game of chess. Where others in the club have been playing for years. The club welcomed both experienced and inexperienced players.
"I have been playing chess since elementary school," junior Isabelle Driewer said. "I learned how to play chess with my dad but I got a better understanding of the rules in middle school."
In middle school, Driewer was also a member of the chess club and has continued playing in high school. Another member of the club sophomore Austin Boettger also began playing chess far before high school.
"I have been playing chess since the second grade," Boettger said. "I learned how to move the pieces from my papa but other than that I have been self taught."
So far, Boettger has not been beaten by another member of the club. The students who joined the chess club all shared a common love of chess. With the pandemic shutting down many activities causing the school year to look very different, chess club offered an escape for some students. The club welcomes new members to come join in on the fun and experience the game of chess.
Leave a Comment
About the Contributor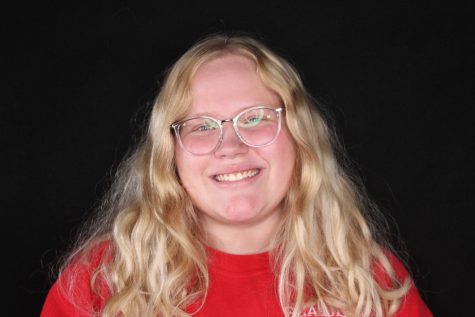 Sophia Allen, Business Manager
Sophia Allen is a junior at GHS and in her second year on The Dragon Staff. She serves as the Design Editor and Business Manager. She is involved in journalism...