Vote Passed to Stop the Spread
Mask Mandate Approved by Council
On November 26 at 12:01 a.m., Gretna's council unanimously approved an official mandate for a requirement of wearing masks. Anyone of the age of 5 or older is required to wear a mask in public areas unless six feet away from others.
"This is a barrier that can help prevent the transmission of viruses," nurse Mrs. Bridget Plathe said. "Including COVID and influenza, which can easily be spread through droplets in the air."
Students are recommended to take this mask mandate seriously, for their own safety and others. While out in public or hanging out with friends, Mrs. Plathe recommends avoiding large crowds and social distancing.
"I understand why people don't like it," senior Grace Hanson said. "But I believe it's the best option for everyone's safety. Older people and those with underlying health conditions are far more likely to die from covid. People can carry the virus without showing symptoms, and could unknowingly pass it on to these more susceptible people. My mother and sister are nurses and both of their floors are flooded with COVID-19 patients. Many of them die from the virus, so I believe masks are important."
Disagreement was raised about whether wearing a mask would make a difference or not in the spread of COVID-19 has been a debate between people. According to Principal Mr. Todd Mueller, masks have helped combat not only the spread of the COVID-19 but also helped with the flu season.
"I understand that most kids don't think they are going to get it," principal Todd Mueller said. "And even if they do 'I'm not going to get sick anyway', that's not really the point. The point is you get it not knowing you have it being asymptomatic and then spreading it to other people who shouldn't get it. You can never tell who you might run into who might be in the category and you never know if you are going to be that person who has a weird reaction to it."
With numbers rising, other cities are taking measures like Gretna's mask mandate in an attempt to slow the spread of COVID-19. They hope communities work together to enforce the mandate, as it has already lowered the number of cases.
"When on a mission trip to Hong Kong in February of 2018," Mrs. Plathe said. "We observed several individuals wearing masks in public and asked about this practice. When someone is not feeling well, they wear masks to help prevent the spread of viruses and germs. This was prior to the pandemic."
An important recommendation for students as they enjoy their holiday break is to always wear masks while out with friends, avoid large crowds and avoid touching the face or eyes.
Leave a Comment
About the Contributor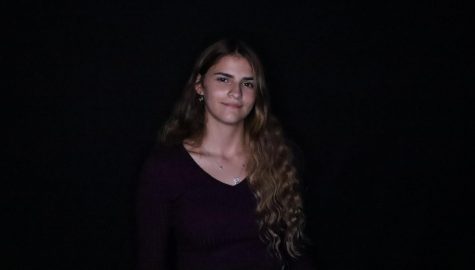 Gabriella Goday, Staff Reporter
Gabriella Goday is a senior at GHS and in her third year on The Voice Staff. She is involved in journalism so she can share others stories. Her favorite...